Coinbase is the first cryptocurrency exchange that offered security and professionalism in the crypto world. The exchange began operation in June 2012 and is the brainchild of Brian Armstrong and Fred Ehrsam.  
In addition to providing a safe crypto exchange platform that is also regulatory-compliant, Coinbase offers crypto custody services to institutions, Coinbase wallets to individuals and new digital currencies aimed at privacy lovers. Furthermore, Coinbase offers Coinbase Pro, a platform where wealthy individuals and institutions can trade digital assets. Coinbase Pro provides insurance for all the assets traded, which makes the platform secure. 
How to Get Started with Coinbase
Registering on Coinbase starts with providing your full names and a valid email address. After clicking on the 'Create your Account' button, Coinbase will send you an email verification link after which you will need to provide a working phone number for further identification. Further, you will provide more verifiable personal information as part of Coinbase's strict know-your-customer (KYC) guidelines.
Coinbase provides various options to transfer funds when purchasing cryptocurrency. On the one hand, you can use your bank account to transfer funds directly during the purchase, or you can transfer the funds from your bank account to your Coinbase fiat wallet first. To this end, you must link your bank account to your Coinbase account.
Coinbase allows users to trade with fiat currency or digital currency. You can complete a trading transaction on Coinbase in less than five steps. First, specify the cryptocurrency you would like to trade, for instance, from Bitcoin to Ethereum. Secondly, specify the dollar amount of Bitcoin you would like to trade. That is all!
Coinbase Interface and User Experience
When you open Coinbase's website, you immediately feel the joy of a platform that cares more about easy navigation and less about information clutter. The main navigation bar has six buttons, each leading to a separate window for different services.

Say you want to trade cryptocurrency. Click on the 'Trade' button, and a small window opens. In the window, you can see where to go next. The window asks you to fund your account, and if it is unfunded, then you specify the coins you want to trade. The interface is simple to follow.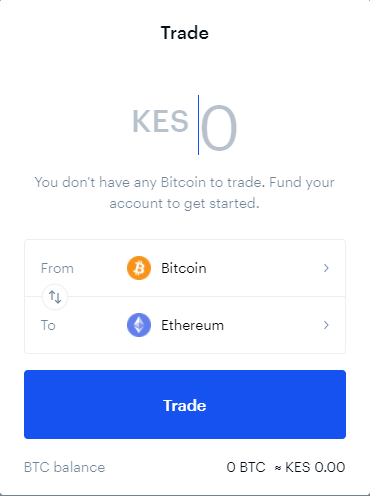 You would enjoy using theCoinbase platform because it ensures that you have all the crucial information that you need. For example, there is the 'Your Portfolio' window from where you can find all the details of crypto holdings.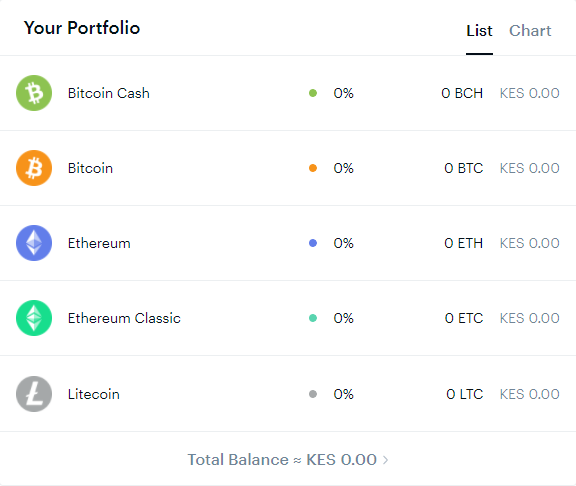 Key Considerations for Coinbase
Coinbase does not only stand out for its intuitive user interface but also for many other aspects such as security, liquidity and standard-setting fees. This guide evaluates some of these considerations:
Limits and Liquidation
Coinbase displays account limits in terms of deposits for every single account. During our investigation, we wanted to know how much a simple account would be able to transact in terms of deposits. A simple Coinbase trading account is a Level 2 account. To reach this level, it means you have satisfied the requirements for a Level 1 account, which is that you must have verified your email address and name, and have accepted the terms and conditions.
You get a level 2 account after providing and verifying personal information (you do this at level 1) and by providing and verifying a photo ID. Oddly enough, Coinbase does not provide information on account limitations unless you are in the process of making a deposit.
Nonetheless, a fully-verified US-based Coinbase account can purchase up to $50,000 worth of cryptocurrency per day. For EU-based Coinbase users, the limit is €30,000.
Also, users face limits based on the payment method they use when withdrawing funds from Coinbase. For example, a debit card cannot withdraw more than $7,500 per day, while ACH transfers are subject to a $25,000 daily limit. On the other hand, customers using wire transfers to withdraw do not face any withdrawal limits.
Safety, Security and Privacy
Coinbase was the first cryptocurrency exchange to take digital currencies mainstream by obtaining regulatory nod in the US, which was also its primary market. In 2017, the New York State Department of Financial Services (DFS) authorised Coinbase to offer cryptocurrency trading services to New York-based customers.
Coinbase has the regulatory pass to operate in most US states via the money transmission license. Besides, the company has a money services business (MBS) license from the Financial Crimes Enforcement Network (FinCEN). Besides, Coinbase's operations comply with the Bank Secrecy Act of the United States, as well as the US Patriot Act. Outside the US, Coinbase enjoys the authorisation of the United Kingdom's Financial Conduct Authority (FCA) service customers in the country and other European countries.
Furthermore, reportedly, Coinbase takes the security of the platform seriously. For example, users must set up a two-factor authentication system for their accounts. Also, users must authorise via email every new device that logs into their accounts. Coinbase is also among the very first crypto exchanges to employ advanced encryption protocols to protect the digital assets and personal information in its custody.
Coinbase has a crypto trading platform called Coinbase Pro. This platform is available to institutions and wealthy individuals who wish to exploit the profit potential of cryptocurrencies. The proprietary trading platform employs sophisticated security measures seen nowhere else. The most outstanding security feature for Coinbase Pro is the FDIC insurance of all digital assets held in hot Coinbase wallets. FDIC insures a maximum of $250,000 for each Coinbase client.
Deposit Times and Transaction Speeds
Coinbase offers fiat wallets to facilitate faster transaction speeds for its customers. However, you have the choice of transacting from your bank account when all you want is to buy crypto and sell it. For those interested in using the Coinbase fiat wallet, you can deposit funds from any of the supported payment options. They include SEPA, ACH bank transfer system, bank cards, and support for various domestic and international banks.
The time funds take to reflect in your Coinbase wallet varies depending on your geographical location, and the payment method you use. For US customers who use debit cards to deposit, the funds are available instantly in their Coinbase account, while ACH bank transfers for the same customers might take up to five business days. Some US-based customers (such as institutions and high-net-worth individuals) can access instant bank deposits.
Customers outside the US transact in their local currencies. They can also transfer funds to their Coinbase Fiat Wallet account for faster transaction speeds. UK customers who use Faster Payments will have their funds reflecting within one business day. Canadians and Australians who use debit cards enjoy instant deposits.
Coinbase Fees
Coinbase users incur different types of fees depending on whether they use Coinbase or Coinbase Pro. Here is a detailed breakdown:
Coinbase Fees:
Coinbase charges for most of the transactions but the wallet service is free. Also, you will not pay anything when you move funds (fiat or cryptocurrency) from one Coinbase wallet to another. However, transferring cryptocurrency off the platform incurs fees that Coinbase calculates based on the anticipated network fees that Coinbase incurs. The platform will notify you of the costs incurred at the time of the transaction.
Buy and sell transactions incur a flat-rate spread of 0.50%, in addition to a Coinbase fee, which is a flat fee determined by payment option, product feature and geographical location. For a total transaction amount less or equal to $10, the flat fee is C$0.99, US$0.99 or £0.99. A transaction amount ranging from $50 to $200 attracts a flat fee of 2.99 across the US, Canada, Europe and the UK.
Coinbase also offers credit services where users incur a 2% of transaction value flat fee.
Instead of selling one crypto in exchange for another, Coinbase supports cryptocurrency conversion. This transaction incurs a spread margin of up to 2.00%.
If you have digital coins in your Coinbase wallet and would like to participate in Coinbase's staking service, the platform will charge you a 25% commission.
Coinbase Pro Fees:
Takers and makers incur different fees on Coinbase Pro. Coinbase defines a maker as an order that provides liquidity while a taker is an order that takes liquidity from the market. The platform follows a tiered system for calculating taker and maker fees.
For example, taker fees range from 0.50% to 0.04% of the order value for a pricing tier ranging from less than $10K to more $1 billion. On the other hand, maker fees range from 0.50% to 0.00% of the order value for a pricing tier starting from less than $10K to more than $1 billion.
There are no deposit and withdrawal fees when using the ACH payment method. However, wire transfers incur $10 for deposit fee and $25 for withdrawal fee, SEPA (in Europe) incur €0.15 for deposit fee and €0.15 for withdrawal fee, and SWIFT (in the UK) is free for depositing but incur £1 for a withdrawal fee.
Customer Support
You can reach Coinbase customer service via an email address, phone number and Twitter. Our investigation established that the customer support team is responsive where the response time is quickest via phone. However, you might want to factor in your geographical location before dialling the number. Nonetheless, we were satisfied with the reliability of all the communication avenues.
How to Use Coinbase
Coinbase and Coinbase Pro have different learning curves, but there is nothing too technical for you to understand. Let us explain:
How to Deposit on Coinbase
If you are in the US, UK, Canada and Australia, you can fund your account directly using your local currency. For example, a US customer can use the USD by going to the 'Deposit' tab on the Coinbase Pro platform under the 'Wallet Balance' navigation bar. Follow the prompts, and the transaction will complete in a few minutes.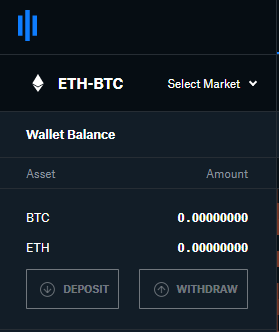 However, Coinbase does not support this feature in all regions. If your region is unsupported, you have the option of transferring funds from your Coinbase account into the Coinbase Pro account. The process is the same; go to the Wallet Balance section and click on 'Deposit'. Then, the platform will ask you to choose the digital asset in which you would like to make the deposit. In our case, we chose BTC.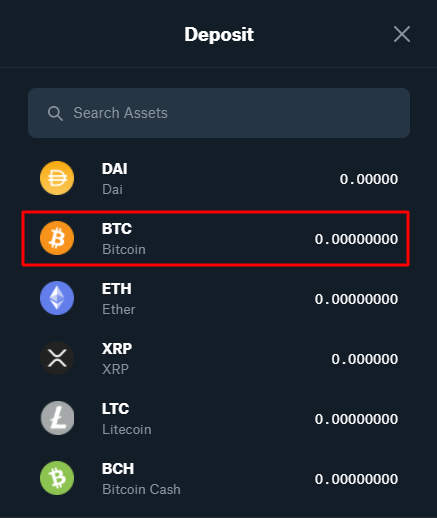 After that, select Coinbase.com as the source of BTC.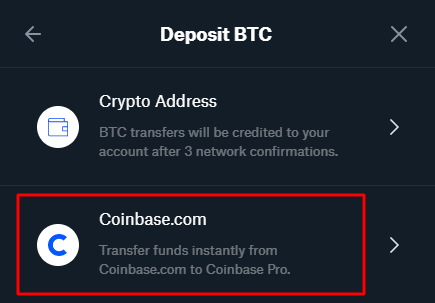 How to Buy Bitcoin on Coinbase
You can buy Bitcoin on Coinbase either with fiat currencies or other cryptocurrencies. In some geographical locations, you only have the option of exchanging one crypto with another. To buy Bitcoin, tap 'Trade' and a window will open with various options. If you are in a region where you can buy Bitcoin with fiat currency, add the payment option. Specify the dollar amount (for US-based customers) you would like to spend and verify that all details are correct then submit the order. Coinbase will deliver the coins to your wallet immediately after it receives your funds.
In other regions, you will have to buy another cryptocurrency using fiat currency before using it to buy Bitcoin. Alternatively, you could sign up for Coinbase Pro and buy bitcoin CFDs. This method is easier and quicker, and it does involve the handling of real coins, which is quite convenient.
How to Send Bitcoin on Coinbase
In your Coinbase account, navigate to the 'Send/Receive' tab on the right of the window. A smaller window – like the one shown below – with details of the transaction will open. In the window, specify the amount of Bitcoin you want to send in fiat currency then enter the email or wallet address of the recipient. At the bottom, you will confirm if you want to make the transaction, and then tap 'Continue'.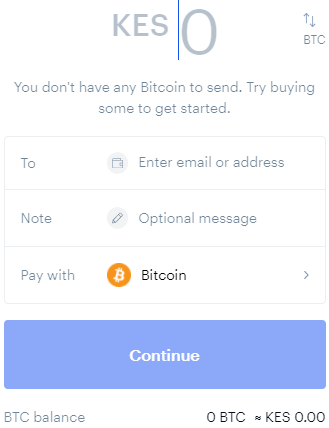 You can specify a bank account into which the proceeds should go, or you can opt for the fiat currency to go into your Coinbase wallet.
How to Withdraw Money on Coinbase
Coinbase maintains a separate platform for withdrawals called Coinbase Commerce. On Coinbase Commerce, go to the 'Withdraw' button. However, this process will not initiate if your wallet balance is less than $0.10. In the window that pops up, enter the specific withdrawal amount, and specify the destination account. In some regions, you might need to withdraw the funds into your Coinbase account before converting into fiat. Alternatively, you could withdraw in the form of USD Coin (USDC) and then convert it into fiat later.
Coinbase Pros and Cons
Pros
The trading platform is simple and easy to navigate
Has a powerful mobile app that streamlines cross-platform utilisation
Has a Coinbase Earn feature that encourages people to learn about crypto
Offers a wide variety of services under one roof
Digital assets enjoy FDIC cover
Cons
Some exchanges have lesser fees compared to Coinbase
Not all markets are available to users from all geographical locations
Distinguishing Coinbase from Coinbase Pro is confusing
What Makes Coinbase Different from Other Exchanges?
Coinbase prides itself as the first serious crypto-focused business aimed at serving the everyday individual. The most significant benefit of this exchange is the security of digital assets as well as the professionalism of its customer support team. Other crypto exchanges such as Binance are working hard to shake off the secrecy of crypto and to gain acceptance in the mainstream. Binance has, so far, made great strides in this direction, and it offers numerous products and services that appeal to a vast mass of crypto enthusiasts.
Most Popular
Min. Deposit
$10
Promotion
Build a diversified portfolio with crypto, stocks, and ETFs — all in one place.
Trade on the world's leading social trading and investing platform
Description:
eToro offers a wide range of cryptos, such as Bitcoin, XRP and others, alongside crypto/fiat and crypto/crypto pairs. eToro users can connect with, learn from, and copy or get copied by other users.
Payment Methods
Bank Transfer, Wire Transfer
Full regulations list:
CySEC, FCA
Cryptoasset investing is unregulated in some EU countries. No consumer protection. Your capital is at risk.
Min. Deposit
$0
Promotion
Description:
World's longest-standing crypto exchange. Since 2011 Bitstamp has been providing a secure and reliable trading venue to over four million individuals and a range of institutional partners.
Min. Deposit
$1
Promotion
0% deposit fees, 0% withdrawal fees, 0% trading commissions
Set up automated trades and up to 50 limit orders with ease
Buy and sell 90+ cryptos and utility tokens, precious metals and national currencies with as little as $1
Description:
Create your account in minutes and start trading 90+ cryptos and other assets on the most flexible trading platform.
Final Thoughts - Is Coinbase Legit?
Reportedly, Coinbase is the king of exchanges in the crypto world in terms of acceptability and platform security. It is the first and only platform to offer buying and selling of cryptocurrency at a professional level that is similar to the established trading platforms in the legacy financial sector. Users do not have to worry about the safety of their digital assets because Coinbase collaborates with the FDIC to provide insurance cover.
Despite all of these assurances, digital currencies remain volatile assets. As such, investors should start by committing a small amount of money and let it grow slowly. Nonetheless, Coinbase stands tall among the competition as the place to start because of better security and safety prospects as evidenced by many online reviews.
Alternative Crypto Exchanges
Frequently Asked Questions
Yes. Coinbase enjoys regulatory blessings from major jurisdictions as well as FDIC protection. The trading platform employs sophisticated cryptographic protocols to secure personal data and communications. Also, Coinbase supports a 2FA system for an added layer of security for user accounts.

Yes. However, information on Coinbase's website says FDIC only insures digital assets held online.

Coinbase makes funds available in your account immediately after the verification process is complete. However, the time it takes for the funds to reflect in your account depending on your payment method. The typical waiting time is three business days.

Yes. Coinbase offers free crypto custody services for all customers.

Yes. Regulatory compliance obligates Coinbase to report to the IRS, where it forwards users' personal information for tax purposes.