Full Review
About City Index
City Index is a multi-asset forex, CFD and spread-betting broker based in London, UK. City Index was established in 1983 and trades more than 12,000 international markets. This City Index review will highlight the trading platforms, account types, and withdrawal and funding methods, among other aspects. The review will also attempt to compare this CFD, forex and spread betting broker to leading cryptocurrency trader eToro. City Index trading is controlled by GAIN Capital Holdings, Inc. The groups provide online trading services with a quarter million funded accounts, around USD 1.2 billion of managed assets plus a USD 3 trillion turnover, at time of publication.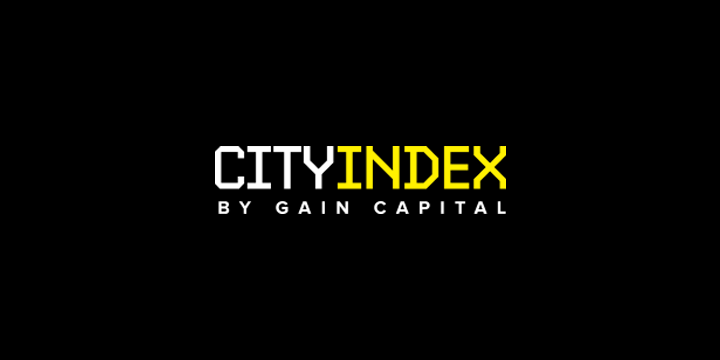 Key Features
Market leading pricing on Bitcoin, Ethereum, Litcoin and Ripple
Lowest costs on CFD Cryptocurrency trading
Open a Cryptocurrency account in less than 5 minutes
This offer is restricted in your region
View key features
This City Index review has considered a wealth of factors for understanding whether this derivative brokerage firm offers the best platform for spread betting and trading forex and CFDs. The prime consideration has been the safety and regulation of the forex broker and the extent to which it offers investors protection. Another consideration was the number of altcoins on offer and the range of cryptocurrencies offered. Finally, we also considered other factors like payment methods, registration steps, and account types. The City Index review also covers the different trading platforms offered by the broker and how it compares to established players like eToro. To know more, go to www.cityindex.co.uk.
History
City Index was established in the United Kingdom in 1983. It presently serves over 150,000 retail clients worldwide. The broker is also the recipient of several awards and accolades for its City Index trading platforms, products, and services. Among the awards include Best CFD Provider 2018, Best Mobile Application and Best Cryptocurrency Trading Platform from Online Personal Wealth Awards and Shares Magazine conferred Best Spread Betting Service award 2017. The UK Forex awards 201655 winner is also known for its forex platform and educational resources. The City Index trading broker is a subsidiary of GAIN Capital Holdings, Inc. listed on NYSE. City Index was initially a spread betting brokerage which expanded to CFD trading in 2001 and forex in 2006. City Index is headquartered in London and has offices in a wide range of countries including UAE, Australia, and Singapore.
Advantages of City Index
Over 35 years of experience in global markets
No deposit or withdrawal fees except CHAPS transfer
Intuitive advanced trading
Available in 180 countries
Customer support via live chat, email or phone
A subsidiary of NYSE listed company
No minimum account size
Disadvantages of City Index
Demo account available for only 12 weeks
Demo account not linked to live account
Limited choice of cryptocurrencies
Customer support localised
App version based on outdated Flash instead of HTML5
Fees
Spread betting, as well as CFD trading with the exception of shares, is commission-free for City Index trading investors. The commissions for share CFDs are, however, extremely expensive and minimum charges are costlier than average. The additional spread is added to market rates for spread betting on shares. Spreads on index and forex are tighter than the market average. Forex is not traded on the spot market, and this is another serious drawback. City Index may be competitive on certain markets, though it is not on others. For example, it has over 12000+ tradeable markets, and free withdrawals and deposits in most cases, but there's a GBP 25 levied monthly for accounts inactive for 12 months or more. For City Index traders, the underlying financial instrument determines the spread.
Fixed spreads are offered for defined periods and trading hours, Variable spreads are also offered, depending on the specific market being traded. Another issue is that CFDs shares traders pay market spreads as well as commissions on every trade. The broker does not charge any deposit fees for debit/credit card or bank transfers. For withdrawals, the only time a free is levied is when a CHAPS transfer takes place. Same Day/ Instant CHAPS transfer incurs GBP 25 in fees.
City Index also charges for base currency conversion, and conversion rates are disclosed on contract notices as well as trader statements. While City Index fees do not include exchange data fees, a small number of CFDs traded on its platform are tied to assets which are hard to borrow. Therefore, in some cases, borrowing costs for shorting CFDs may be incurred. For equity CFDs, there's a minimum commission of GBP 25.
Payment Methods
City Index withdrawal fees are only incurred for CHAPS transfers. Other than that, deposits and withdrawals are absolutely free, though they can be made only through three methods – Debit Card, Credit Card and Bank Wire transfers. There's a further restriction with only Visa, Mastercard, Maestro and electron credit card being allowed. For spread betting, Citibank cards are further not allowed. City Index also does not accept cash payments to bank accounts or third party payment providers. The minimum amount required to make a deposit is based on whether you are in UK or Singapore. For Australian traders though, there is no minimum deposit bar. City Index leverage varies depending on the product; maximum leverage is 1:200 for Australia and the UK and 1:50 for Singapore.
Each financial instrument also has margin requirements which must be met for positions to remain open, The minimum withdrawal amount on City Index accounts is GBP 100 in the UK or the available account balance (depending on which is lower). A maximum of GBP 20,000 can only be withdrawn in a single transaction and for credit card withdrawals, 24 hours is the limit. Withdrawals require a GBP 25 charge for CHAPS transfers for sums under GBP 5000. For compliance, the broker transfers funds to the original source used to fund the account. While City index card withdrawals take as long as 3-5 days, domestic bank withdrawals take 1-2 days. Know more at www.cityindex.co.uk/pricing-and-charges.
Using City Index
How to sign up in 5 quick steps:
Step 1: Once you click the Create Account button, a few questions are asked like personal details, financial status, trading experience etc.
Step 2: During the account opening process City Index traders can choose between CFD, spread betting or single account with both products.
Step 3: Then the trader must submit more information to verify the identity like proof of identity and address. The former include machine-readable ID cards, passports, driving licenses, and the latter, 3-month-old utility bills or credit card/mortgage statements.
Step 4: Once the application and verification are complete, the City Index login is generated.
Step 5: The next step is to log in to your account and begin trading.
City Index has a standard trading account only and two types of demo accounts- one for City Index and the other for the MT4 platform. A major issue is that VIP accounts are by invitation only. Traders can further only use the demo account for up to twelve weeks though these come with GBP 2,500 virtual balance and full trading platform access. The MT4 demo account comes with GBP 10,000 virtual balance and 100% access for forex markets. City Index also offers three platform suites – 2 are proprietary while one is the famous MT4 platform by MetaQuotes.
The proprietary AT Pro comes with software support for Windows desktop and automated trading with 100 preloaded strategies. Its web-based mobile version is Advantage Trader. AT Pro is better suited for advanced traders because it is extremely complicated. Packed with over 140 technical indicators, drawing tools span 25 in number including Fibonacci retracement, channel and Gann lines. A serious problem here is that Advantage Trader, its web-based mobile platform is reliant on the outdated Adobe Flash. In the City Index mobile trader version, there are 27 indicators. The City Index app also has a range of 16 tools in the drawing category. While Advantage Trader is a great option, the lack of HTML5 is not. The app comes for Android and iOS devices both.
Additionally, City Index offers 84 forex, 4500+ shares, 5 cryptocurrencies and 21 indices in the UK with slight variations in Australian and Singapore trading platforms. While the mobile app does not require installation and comes with a heat map and watchlist feature and more than 80 types of technical indicators, the MT4 is a better bet for experienced traders. You can also trade options on 3 markets. But City Index does not allow money management accounts. Customisability of the Advantage Web platform is limited to the layout. Additionally, you cannot log in through a mobile web browser, only the app. Additionally, the research portal cannot be accessed through the app.
Customer Support
City Index customer support is multilingual, available 24/5 and in place for existing and potential traders both. You can access customer care through online chat, email, phone or even social media like Twitter. While it can take longer to connect to agents for a live chat at odd hours, most other times, it is said to be quick. The City Index trading platform also comes with a help and support section on the site. What is City Index education and research tool offering like? Well, the broker has an easily navigable FAQ section. City Index also provides fundamental and technical analysis research tools on sites, trading platforms, and mobile apps.
It has partnered Recognia to create a research portal which lets traders access screeners, analyst views and valuation tools. Real-time news is available through Reuters. There are customisable charts, indicators, studies, value screeners. The broker also has some reasonable tools like economic calendar and earnings release date. But the broker has also been criticised for providing tools that cannot be combined. For example, you cannot view technical and fundamental analysis jointly for each. Topics include introductions to spread betting, CFD trading and shares, forex, and commodities. There's also a Trading Academy in place.
How does City Index compare to eToro?
While City Index Ethereum or bitcoin trading is widespread, the platform cannot keep up with eToro. This is because there are a huge number of disadvantages for cryptocurrency trading using City Index. Firstly, the outdated Flash is an issue for the web platform. Then average spreads are higher than average. No bonuses or offers and limited localized support are other issues. On the other hand, eToro offers inbuilt free copy trading. Swap free accounts are available and there are many options for VIP account holders, not an invitation-only offer like City Index. Under the ICF of CySEC, the investor is protected to the tune of 20,000 Euros by eToro and minimum deposit is just USD 50, as against larger amounts by City Index. eToro's software is arguably more robust and flexible than city index's.
[BROKER-CTA slug="etoro" heading="" subheading=""]
Summary
City Index may be a user-friendly spread betting and CFD trading provider, but it's a dead waste for cryptocurrency traders. There are only 5 options- Bitcoin, Bitcoin Cash, Ripple, Ethereum, and Litecoin. Additionally, the competitive platforms like eToro offer as many as 13 cryptocurrencies for traders. Commissions for trading equity CFDs are also expensive, as far as City Index is concerned. The platform for the app version is lacking in the latest technologies.
City Index also does not offer a volume indicator as against the comprehensive analytics offered by eToro. A cryptocurrency broker with social trading and assets in over 5 categories, eToro has one of the lowest minimum deposits (USD 50) for traders. City Index also reserves the right to decide if the cryptocurrency has majority consensus when it comes to forking. All in all, it is not up to the standards of excellence eToro provides. Sign up to be an eToro trader and make profits through cryptocurrency trading on this reliable platform.
More Resources: