Buy Ripple
Buy Ripple – The Complete Guide
Ripple is an increasingly popular cryptocurrency with investors. But how do you buy Ripple? Where do you buy Ripple? At Best Bitcoin Exchange, we've taken the time to filter and review all the platforms where Ripple is available and fed back with our results in this in-depth guide on how to buy Ripple online.
Reading this article, you have likely made the decision that you want to invest in Ripple, below are our recommended providers and information about how to buy.
Key Features
Accepts customers from the USA
Offers 15 crypto coins to buy&sell including BTC, LTC, ETC, NEO and more
Trade on the world's leading social trading and investing platform
Cryptoassets are highly volatile unregulated investment products. No EU investor protection. eToro USA LLC does not offer CFDs and makes no representation and assumes no liability as to the accuracy or completeness of the content of this publication, which has been prepared by our partner utilizing publicly available non-entity specific information about eToro. Your capital is at risk.
Key Features
Trade on popular Crypto markets
Go long or short on cryptos from 10p a point
A trading partner you can trust
Forex trading involves significant risk of loss and is not suitable for all investors.
Key Features
Margin Trading
Legal compliance
Cryptocurrency staking
What is Ripple?
Released in 2012, Ripple is a centralised, commission-based platform built to ease the often arduous and time-consuming processes involved in global financial transactions. It has its own currency: 'XRP' and a built-in exchange to boot. When people ask about 'buying Ripple' they are usually referring to buying Ripple's currency, the XRP.
How do I buy Ripple?
Firstly, if you are interested in Ripple and want to invest in it, you will need to buy Ripple XRP tokens. You can now buy Ripple either directly using your fiat currency, platforms like Kraken and Bitstamp offer Ripple and fiat transactions. The other way is indirectly and buying it with another cryptocurrency. There are exchanges that offer Ripple but do not allow you to buy using fiat, you therefore will need to buy bitcoin or ethereum on one exchange and transfer it over to the exchange where you want to buy Ripple, a bit of an arduous process.
There is also another way you can invest in Ripple, and that is by buying as a CFD or contract for difference. There are huge benefits to using CFD providers, a notable one being that lots of these providers are regulated and therefore there is a safety guarantee up to a certain amount in your account. With the FCA, if the provider becomes insolvent, up to £80,000 in your account is secure, which is pretty god.
Should I buy Ripple using a social trading platform?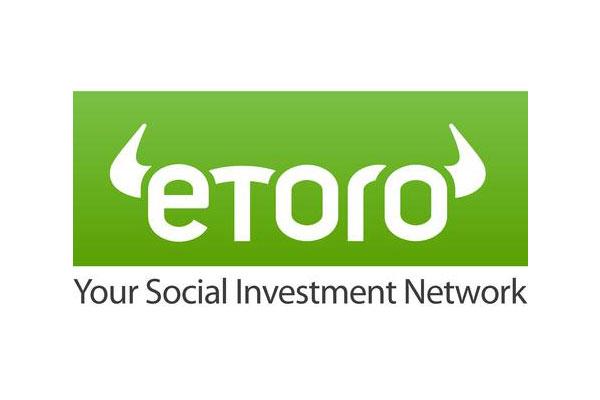 Buying cryptocurrencies can sometimes be a lonely pursuit. The eToro platform provides the opposite of traders facing the financial market alone with its social trading platform, allowing investors to copy others with its Copy Trading feature, providing extra assurance to new investors who are buying Ripple or other cryptos for the first time.
As we've previously mentioned, eToro trades are made through CFDs. A CFD is a contract between the buyer and a broker to pay the difference in price at the start of a trade to when the buyer decides to end the contract. Buyers do not own the asset but if the price of Ripple goes up, so does your investment, the same if it goes down. You can also make money using CFDs if the price falls.
Below we have detailed instructions on how to buy Ripple today with eToro!
Note: Ahead of signing up to eToro, it is advisable to have your ID documents ready to provide to verify your identity. A passport, driver's license and proof of address, like a bank statement or utility bill, are required.
76% of retail investor accounts lose money when trading CFDs with this provider. You should consider whether you can afford to take the high risk of losing your money.
Step by step guide on how to buy Ripple with eToro
How to buy Ripple through a cryptocurrency exchange?
The traditional route to buying cryptocurrencies is via an exchange. Below is a list of different exchanges and platforms where you can go to buy Ripple online, each with its own set of unique services.
Kraken
On Kraken exchange, you can buy Ripple with GBP, USD and other fiat currencies. There is a wide selection of crypto coins, but it is a platform for more advanced users. Deposits and withdrawals are accepted in the form of bank transfers and cryptocurrencies and trading fees are low at around 0.36 %. They do vary by currency pair too.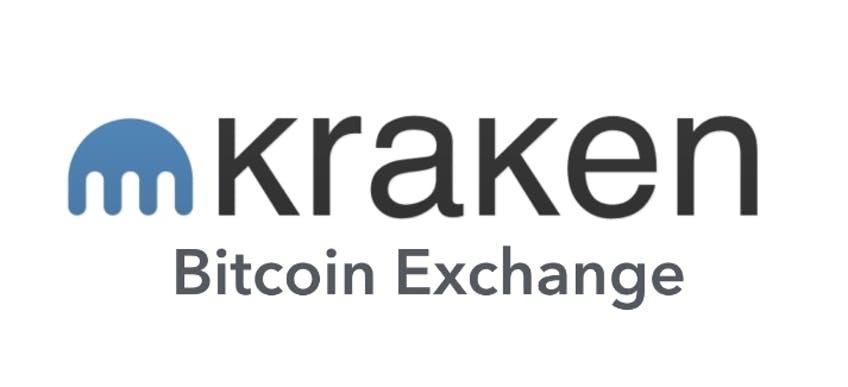 Bitstamp
Bitstamp exchange is a popular and established platform. It has high volumes, which means lower fees (around 0.25%). You can buy Ripple online with USD and EUR and BTC, and wire transfers, credit card and cryptocurrency deposits are possible on the exchange. A mobile app is also available to trade XRP on the move. The relatively low deposit and trading fees are what attracts most investors to Bitstamp.

KorBit
KorBit exchange is a Korean cryptocurrency exchange which offers fees packaged as maker or taker fees, beginning at around 0.08 % and 0.20 % for each. The higher the volume traded, the lower the fees. Bear in mind that the site only accepts Korean bank transfers and those wondering how to buy Ripple through KorBit should note it is offered against the KWR as a currency pair.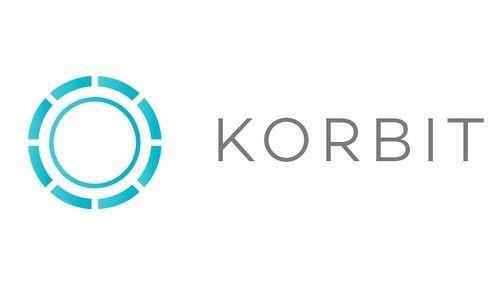 GateHub
GateHub is a UK-based exchange that specialises in XRP and it also has a Ripple wallet. Users of the site can buy Ripple with cash and a number of fiat currencies are supported on it, including USD and EUR. On top of this, you can buy Ripple with debit cards and credit cards. Fees are payable for each transaction and range from 0.2 % to 0.3 %. Payments on the platform are made through the Ripple network.

Binance
Binance exchange – You can buy Ripple on Binance by firstly registering on Coinbase to buy a cryptocurrency like ETH or BTC, using fiat currency. Binance is a young but recognised platform based in Tokyo that has its own token, the BNB. Fees-wise, Binance charges 0.1 % for every trade which is comparatively low. If you buy Ripple online with BNB you will receive a 50 % discount on fees.

Bittrex
On the Bittrex exchange, users buy Ripple XRP with Bitcoin. It is one of the biggest crypto-to-crypto exchanges and is based in the US. It has trading fees of 0.25 % and a good reputation for security and fast withdrawals compared to some others, although it does not have a mobile app for iOS and Android devices.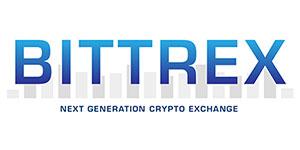 Looking to buy Ripple online? You'll need a cryptocurrency wallet
If you're looking to buy Ripple tokens then it is imperative that you factor in safe storage once your transaction is complete. It is not considered a safe strategy to keep your Ripple on exchanges long-term. You will need a wallet to store your tokens, we would advise you to get a cold storage wallet that is kept offline and means it is immune to hackers (whilst it is offline). You can keep some in an exchanges wallet but you should make it a small amount of your total portfolio.
There are a few options when it comes to Ripple wallets, have a look below:
Ledger Nano S is one of the most popular choices of wallet on the market for those looking how to buy Ripple and other emerging cryptos. It is an offline hardware wallet that looks like a USB memory stick and features double seed verification. There is also the Ledger Wallet Ripple app which is free to download and works alongside your Ledger device.
Toast wallet is an open-source wallet, especially designed those who buy Ripple XRP. Its creators say it is usable for both experts and novices. You need to keep a reserve of 20 XRP in this wallet but it is a free application.
GateHub, as mentioned, is a wallet as well as an exchange. It has two-factor authentication (2FA) and again, there is a minimum reserve of 20 XRP which cannot be withdrawn. There are no limits for storing or withdrawing and instant payments are available when you buy Ripple online here.
Should I buy Ripple?
Before you invest in any cryptocurrency, it is important to understand the overall concept and potential, good and bad.
It's easy to compare every new coin with Bitcoin, however, Ripple XRP is a different beast. XRP is not based on a decentralised network like Bitcoin and most other cryptocurrencies. On private blockchains, permission is needed from the owner if you want to write or audit any part of it. The owner can also delete commands, making it simply a 'distributed ledger' that uses cryptography as security.
Banks using Ripple
Using Ripple's centralised blockchain system, banks and financial institutions will be able to process payments for customers instantly and at low-cost all over the world. This method can reduce costs and help gain access to cross-border markets. The public blockchain may be cheaper and faster, but is it more secure?
Ripple Facts
Here are a few more facts to consider about the system before you buy Ripple online today:
Ripple has been around longer than Bitcoin, dating back to 2004.
Ripple has been adopted by some financial instructions and global banks already
It is considered more secure than other cryptocurrencies
The company has high liquidity
There continues to be lots of activity taking place with Ripple, including partnering with money transfer companies like Western Union. Meanwhile, crypto banks such as Uphold and London Block Exchange have added Ripple to their platforms. Furthermore, South Korean bank, Woori Bank has recently completed a remittance test with Ripple. For now, it seems Ripple has all the hallmarks of a positive future in the world of cryptocurrency.
To Summarise
Buying Ripple is not a difficult task if you are using the best approaches and are comfortable using exchanges. Before investing, we recommend that you are armed with all the background information you need in order to make sensible and informed crypto investments.
Now that you have all the facts, all you need to do is sign up with eToro, or one of the exchanges above to start buying Ripple!