NEO
NEO is both a cryptocurrency and platform on which developers can build decentralised apps (dApps). Owing to this dual functionality, NEO is often referred to as the Chinese Ethereum (ETH). Although NEO Coin hasn't yet matched the size and scale of Ethereum, it is a top-ten crypto. What's more, NEO has introduced a wave of improvements since it went live in 2005. Moving forward, NEO is aiming to host more dApps, streamline its transactions and, eventually, overtake Ethereum.
Before we elaborate and answer the question "what is NEO?", here's a quick overview of its key points:
Cryptocurrency and decentralised network for hosting apps
Formerly known as ANS (AntShares) but rebranded as NEO in June 2017
Original authors of the NEO whitepaper are Da Hongfei and Erik Zhang
NEO supply limit: 100 million NEO coins
Network fees are paid in GAS tokens
What is NEO?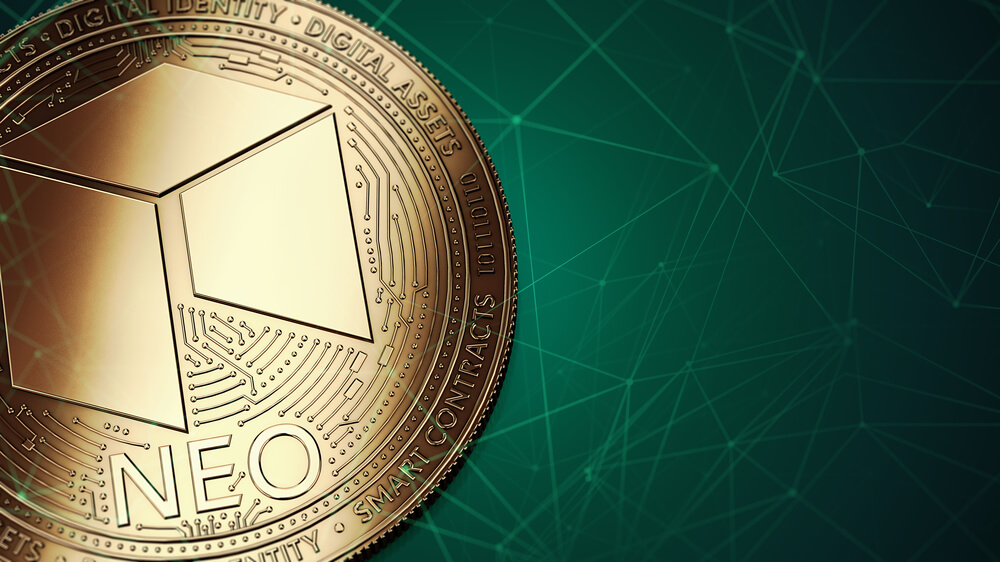 Image: Wit Olszewski/Shutterstock.com
What is NEO about? Well, as we've said, it's a decentralised network that has its own digital token as well as provisions for dApp developers. In other words, NEO is a platform that offers something for businesses and individuals.
What is its purpose?
You can't the answer the question "what is NEO?" without delving into some specifics. With that in mind, here are the main things this blockchain offers:
A Cryptocurrency: All transactions on the NEO blockchain are powered by NEO coins. Because of this, you can trade NEO in the same way you can buy Bitcoin (BTC) and other digital tokens.
A Decentralised Network: Like Ethereum, NEO is an open source network for developers. This means anyone can tap into the system and create apps that function without a single point of authority.
An ICO Host: As well as offering a place for businesses to develop apps, NEO can also be used to raise funds for projects through initial coin offerings (ICOs).
A Smart Economy: The overall goal of NEO is to combine the above features to create a smart economy where multiple online processes are handled in a decentralised way.
The team behind NEO
The NEO whitepaper was penned by Da Hongfei and Erik Zhang back in 2014. The network itself is written in C#, and all transactions are processed using the Delegated Byzantine Fault Tolerance (dBFT) consensus algorithm. This algorithm is said to be more efficient than Proof of Work (PoW) and one of the reasons NEO is being touted as a possible replacement for Ethereum. What's more, this technology is what those involved in the project believe will help NEO become a digital global network for non-digital assets.
How does NEO work?
Before you invest in this coin, it's important to know how NEO works. Without going too far into the finer details of this blockchain, there are two tokens on the NEO blockchain: NEO and GAS. The former gives you ownership of the NEO blockchain. The latter is used to facilitate transactions on the blockchain, i.e. GAS tokens allow you to use the network (cover fees etc).
In terms of addressing the issue of what is NEO in terms of an investment proposition, NEO coins are what you need to focus on. You can buy these via one of the top exchanges and store them in a cryptocurrency wallet such as the Ledger Nano S. Each NEO coin is non-divisible, which means the smallest unit is one.
For every NEO token you own, you also own a stake in the blockchain. What's more, the coins you own will generate GAS. Therefore, the more you own, the bigger your share in the blockchain is and the more GAS you generate. Of course, you can also sell your NEO coins. As the market shifts and we move closer to the 100 million token cap, the price of NEO will increase. This, in turn, means you stand a chance of making a positive return on your investment.
How does NEO compare to Bitcoin?
Can you find out "what is NEO about" by comparing it with Bitcoin (BTC)? In reality, no. The two blockchains are actually quite different. Bitcoin is a blockchain that facilitates financial transactions via BTC tokens.
In contrast, "transactions" on NEO are designed to power dApps. This means that NEO coins can't actually be spent in the same way as money. Instead, the tokens keep the decentralised network ticking over. Therefore, in reality, NEO and Bitcoin aren't really the same at all.
How can you get NEO?
You should now be able to answer the question: what is NEO? At this point, you should also understand how NEO works. The final thing you need to know is how to get NEO.
How can I buy NEO?
In practice, the only answer to the question of how to get NEO is buy it. This isn't a digital token you can mine. Therefore, if you want to own NEO coins, you've got to buy them via an exchange. Of course, if you're going to buy some tokens, you need to know it's worth your time.
In our opinion, NEO could certainly be a worthwhile investment as it's a strong project with relatively cheap coins. Indeed, if you take the view that NEO can replace Ethereum, then its trading price of $12 per coin in April 2019 would be considered a bargain.
If you're looking to buy, sell and trade NEO, you can use one of our recommended exchanges. One of the best ways to trade this coin is to use contracts for difference (CFDs). As outlined in our eToro review, this type of trading allows you to speculate on the price of a crypto increasing or decreasing. For a coin such as NEO, this type of flexibility is fantastic.
How to store NEO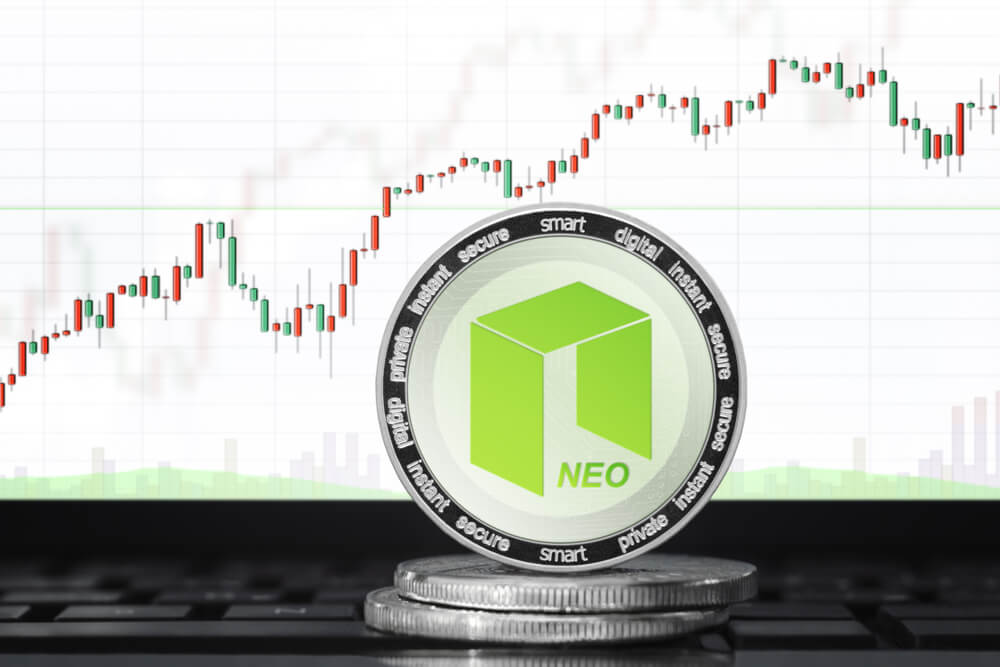 Image: AlekseyIvanov/Shutterstock.com
When you buy NEO, you can keep it in an exchange account or send it to a crypto wallet. By sending it to a wallet, your coins are safer and easier to move around. Some of the best NEO wallets are:
Ledger Nano S
NEO GUI
NEO Tracker
03 Mobile Wallet
NEO price, market cap & supply
100 million NEO coins were created in the Genesis Block. The first 50 million were released and sold to early investors. The second 50 million were locked in a smart contract and are currently being released at a rate of 15 million per year. This slow release ensures the price of NEO coins doesn't fluctuate too wildly.
NEO advantages & disadvantages
Advantages of NEO
A complete decentralised ecosystem
Coins are relatively cheap
Strong algorithm for processing blocks
Can handle 10,000 transactions per second
Partnerships with major companies
Disadvantages of NEO
Can't mine tokens
No real life uses for consumers at this stage
Should you invest in NEO or not?
If you're looking for a new crypto to invest in, NEO is a solid choice. In this article, we've answered the question of "what is NEO about?" but now it's time for you to make a decision. In our opinion, this project is appealing because it's looking towards a decentralised future. The only problem is that it's very similar to Ethereum. However, NEO is capable of processing more transactions, and many people have lost faith in Ethereum over the last few years. For these reasons alone, it could be worth buying NEO.
Featured image: Wit Olszewski/Shutterstock.com
FAQ – Frequently Asked Questions about NEO
What is NEO?
As we've said, NEO is a blockchain where developers can build and host decentralised apps that are powered by NEO coins.
Is NEO safe?
Yes. The network is decentralised and uses secure algorithms to process transactions.
How can I buy NEO?
Being one of the top cryptos in the world, NEO is readily available at all of the largest online exchanges.
Can I get NEO with a fiat currency?
Yes. If you use an exchange such as eToro, it's possible to buy coins using fiats such as EUR, GBP and USD.
Will I make money if I buy NEO?
That's impossible to say. As a general rule, all crypto invests carry some degree of risk. However, this is a well-established project that has a lot of positive attributes.