Learn Where & How to Buy Litecoin With PayPal - A Beginner's Guide
Cryptoasset investing is unregulated in most EU countries and the UK. No consumer protection. Your capital is at risk. CFD crypto trading is unavailable for clients residing in the UK and US. 67% of retail investor accounts lose money when trading CFDs with this provider. You should consider whether you can afford to take the high risk of losing your money.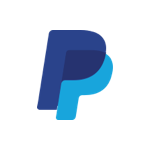 Litecoin (LTC) is one of the early Bitcoin spinoffs that is known to be a good investment. This decentralised cryptocurrency is widely accepted as a payment currency by merchants and institutions across the globe. The market value of the digital asset is forecast to grow in line with it being the silver to Bitcoin's gold.
PayPal supports millions of merchants in over 202 countries and currently allows its users to purchase Litecoin among other top cryptocurrencies using their PayPal accounts. While there is no direct purchase, PayPal is increasingly being used as a payment method to buy LTC.
Steps to Buy Litecoin With PayPal
If you want to buy Litecoin in 2021, you have plenty of options. You can rely on the same methods that you use to buy Bitcoin. That means you can use your credit card, debit card, or wire transfer. Many users also conduct bank transfers, so it is another good option. As we have said, others buy Litecoin with PayPal for security reasons.
If you want to use PayPal, ensure you follow the right steps to reduce your chance of losing money. Read on for the simple steps that you can follow to buy Litecoin with PayPal.
Sign up for the Litecoin trading platform: Choose a trading platform that accepts PayPal. Register on the exchange by entering your details in the required fields. As always, remember to have your verification documents ready, given that all licensed exchanges that follow the law verify all their accounts.
Register with a Litecoin wallet: This is optional since many cryptocurrencies exchanges have built-in wallets that you can use. An exchange like Coinbase, for example, has a wallet that can store lots of coins. But we recommend that you consider buying a hardware wallet. These wallets store your cryptocurrencies in an offline environment, making them much safer than mobile, web and desktop crypto wallets.
Create your PayPal account: Since you want to fund your account using PayPal, take a few minutes to open one. You will provide your details and verify the accounts in minutes. Remember, it might take several days to verify your PayPal account if you do not have your scanned ID documents ready.
Remember that most exchanges have made the process of buying Litecoin with PayPal on their platforms simple. These platforms feature easy-to-follow instructions that you can follow to complete the process on one platform. When it comes to PayPal, you will be automatically directed to PayPal, and after that, you will be redirected to the exchange to complete the transaction.
Best Places to Buy Litecoin With PayPal
Compared to securing a cryptocurrency wallet, finding the best place to buy cryptocurrencies is challenging. In some countries, you cannot use certain exchanges or convert Litecoin to the local currency. At the same time, some of these platforms are managed by unethical individuals. So, if you want to be safe, you must do due diligence when looking for the right trading platform.
We know the risk involved and have compiled a detailed list of some of the very best platforms to exchange cash for LTC and other cryptocurrencies.
Min. Deposit
$200
Exclusive promotion
Access the world's most popular Crypto assets including Bitcoin, ETH, LTC, XRP
Automatically copy the trades of top Crypto traders
Deposit using PayPal + 9 other deposit options available (not available to US users)
Description:
eToro is a multi-asset investment platform with more than 2000 assets, including stocks, ETF's, indices, commodities and Cryptoassets. eToro offers over 14 Cryptoassets to invest or invest in their CryptoPortfolio where investors can benefit from the accumulated growth of Bitcoin, Ethereum, XRP, Litecoin and other leading cryptocurrencies. eToro users can connect with, learn from, and copy or get copied by other users.
Payment methods
Credit Card, Debit Card, Wire Transfer, PayPal, Skrill, Neteller, Yandex, WebMoney, MoneyGram
Full regulations list:
FCA, CySEC, ASIC, AMF
Cryptoasset investing is unregulated in most EU countries and the UK. No consumer protection. Your capital is at risk. CFD crypto trading is unavailable for clients residing in the UK and US.
Min. Deposit
$20
Exclusive promotion
Margin Trading with full legal compliance
Description:
Cex.io offers exchange of fiat currency for Bitcoin Ethereum, Tether, and 23 other cryptocurrencies, as well as Bitcoin/Ethereum trading against the USD.
Payment methods
Credit Card, Debit Card, Wire Transfer, Cryptocurrencies, Skrill
Min. Deposit
$1
Exclusive promotion
Huge range of cryptocurrencies
Description:
Binance has grown exponentially since it was founded in 2017 and is now one of, if not the biggest cryptocurrency exchanges on the market.
Payment methods
Cryptocurrencies
Pros and Cons of Buying Litecoin With PayPal
Pros
Accessible across the world
A regulated form of payment
Cons
Does not yet support direct sending and receiving of Litecoin
Relatively high transaction fees
PayPal account can be frozen for security reasons
Not used in some countries
What Are the Transaction Fees on PayPal?
Before deciding to purchase Litecoin with PayPal, you need to consider whether the transaction fees are fair. As we have seen, some people think that the rates make the payment method less desirable. But depending on your requirements, you may choose PayPal despite the rates.
Note that the trading platform that you choose will determine the overall transaction cost on PayPal. For example, if the exchange uses a currency other than the US dollar, this payment method will charge you 4.5% above the standard exchange rate. Besides, the platform will impose a service fee too. Some are expensive and may require you to pay as much as 10%.
For business accounts, PayPal imposes a fee of 3.4%. But for personal accounts, the company charges 2.5%. What's more, PayPal also imposes a flat rate of 0.30 USD per transaction. All these costs may make PayPal costly for you. But you should not make up your mind based on cost alone. You should consider whether the value of the service is worth the cost.
LTC to PayPal: Can I Transfer Litecoin to PayPal?
You can transfer Litecoin to PayPal within a few minutes. As you probably already know by now, PayPal is not compatible with Litecoin. This means you cannot send the coins directly to your PayPal account. So, if you have Litecoin in your wallet and want to transfer them to your PayPal account, you should find a suitable cryptocurrency trading platform. The best ones are reputable, ethical and have a proven track record of success. This is important since PayPal allows its users to reverse money if they are not satisfied with the service.
PayPal's safety policy protects buyers and sellers whenever there is a dispute. However, this has not been extended to digital assets. As such, you must choose an exchange that is serious about delivering on its promises.
Once you have identified the best exchange, initiate the transfer by sending your cryptocurrency to the exchange via your Litecoin wallet address. The company will then fund your PayPal account.
PayPal to Litecoin: Is It Possible to Convert My PayPal Funds to LTC?
You cannot use PayPal to convert PayPal funds to Litecoin directly. The payment processor has announced that it could allow this shortly. However, as of now, you need to partner with an exchange to buy Litecoin with PayPal.
The most efficient indirect method is choosing a Litecoin trading platform that accepts PayPal. Sign up with them and verify your account. After that, deposit funds in your PayPal account. Send the money to the company for them to sell Litecoin of equal value to you. The exchange will then send the coins via your secure hardware wallet.
Frequently asked questions
You cannot buy Litecoin with a stolen PayPal account. PayPal is one of the strictest payment methods across the world. If they notice any unusual behaviour, the account could be frozen. At the same time, the company can demand your photo ID and utility documents at any time to confirm your identity and location. If you do not have the documents, you cannot proceed with the transaction. Additionally, the law has illegalised impersonation, so you should not even try this.

Yes, many cryptocurrencies exchanges operate 24/7. All you need is do due diligence when searching for the best trading platform since some are unreliable. But remember that as of November 2020, you cannot buy Litecoin with PayPal directly. You can use several indirect methods. The most common one is partnering with cryptocurrency trading platforms. You can also work with a peer-to-peer marketplace where there are plenty of sellers who offer tailor-made services.

Yes, PayPal is a secure payment method. However, if you fail to follow its payment rules, you could lose your money. So, it is best to use PayPal after familiarising yourself with its terms and conditions. Also, provide accurate details during application to avoid trouble in the future.

As of 2020, PayPal does not offer Litecoin wallets. It is directly involved in the transfer of online money, which refers to the digital form of legal tender. Litecoin has monetary value but is not legal tender. However, the good news is that PayPal has announced its official entry into the cryptocurrency market, which could mean that many good things are in store for people who wish to buy and sell Litecoin using PayPal.

Yes, many Litecoin exchanges that accept PayPal have simplified the process of buying these coins. Find one that offers that best service and enter the amount you want to buy. Once the company accepts it, they will send you their PayPal address and release the funds immediately after paying. Other than trading platforms, you can also find a great seller on one of the leading peer-to-peer marketplaces out there.

PayPal will charge you a flat rate of 0.30 USD per transaction. It also charges 3.4% or 2.5% when funds hit your business or personal accounts, respectively. What's more, if your exchange does not use the US dollar, PayPal also charges you 4.5% above the exchange rate. Remember, the exchange platform will also charge you a fee for the service. In some instances, the rate can be as high as 10%.