IOTA
What is IOTA? - Complete Guide on IOTA
IOTA is a revolutionary cryptocurrency that is based on a decentralised ledger. The team behind the project hope to make it the standard protocol for machine-to-machine payments and communication in the years to come. The IOTA coin has been available to trade since 2015. Primarily, IOTA is designed for the Internet of Things (IoT) and has been described by its co-founder, David Sonstebo, as a "sleeping giant" of the cryptocurrency world.
Key Takeaways:
IOTA uses the 'Tangle' technology, which is a Directed Acyclic Graph (DAG)
It is the first open-source distributed ledger built to power the Internet of Things
High scalability of transactions
Designed to allow even the smallest devices to participate
What is IOTA?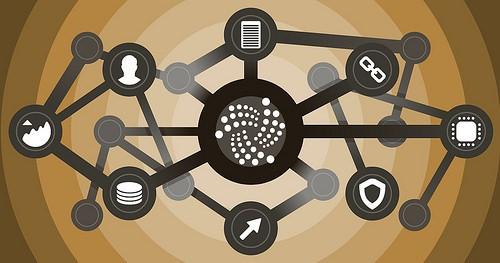 The rise of IOTA is due to the rapidly accelerating network of large and small devices that are interconnected 24/7, creating what is now referred to as; the Internet of Things. The team behind the concept of IOTA sought to re-purpose blockchain technology so that it can serve the IoT. The idea is to develop a reliable and scalable open-source infrastructure that fosters swift and secure machine-to-machine transactions whenever necessary.
The IOTA coin is one facet of a much wider platform. It is the vision of the IOTA Foundation to oversee mass adoption among users with interconnected devices. Therefore, the IOTA coin is designed to become the foundation for seamless and transaction-free payments across the Internet of Things.
Why was IOTA Invented?
Before we begin, it's important to consider the sheer volume of devices that are connected to the internet today. Many desktop computers and handheld devices are online 24/7 but rarely operate at full capacity. Individuals that only use their devices to undertake relatively menial tasks such as sending and receiving email or checking online banking do not use these machines to their full potential.
This is a key factor in IOTA's overall vision for the Internet of Things. It believes IOTA's infrastructure can become an efficient way for owners of connected devices to earn extra income by allowing other people access to some of their unused resources. In terms of how IOTA works, the long-term strategy is to develop a machine-to-machine infrastructure that goes much further than desktops. IOTA's founders plan to usher in a new era of a sharing economy, capable of interacting with the plethora of 'smart' devices in use around the world today.
The Team Behind IOTA
David Sonstebo is the founder of IOTA. He is regarded in business as a serial entrepreneur, with a huge passion for disruptive technologies. Sonstebo believes that IOTA was needed to provide a "paradigm shift" towards the Internet of Things by creating a "de facto standardised 'Ledger of Everything'".
The long-term vision of Sonstebo and the rest of the IOTA Foundation is to create a system capable of fostering data exchange between all of the smart devices around the globe.
How does IOTA Work?
Unlike Bitcoin (BTC) and Ethereum (ETH), Iota is not built on a blockchain. Instead, it is a type of distributed ledger which uses a data structure called 'Tangle'. The Tangle is based on a 'Directed Acyclic Graph', or DAG, which does not rely on miners and has no blocks or chain.
Instead, this consensus mechanism is based on each participant confirming two randomly chosen previous transactions whenever they make a new transaction. Therefore, every user actively participates in the process of achieving consensus on the current state of the ledger. This also means that the network should become faster and more secure as new participants join.
IOTA is an open source protocol which allows anyone to build their own projects on the network. To date, hundreds of projects have been announced.
Unlike many other cryptocurrencies, IOTA is not mined. Instead, all tokens were generated in the first transaction of the Tangle, commonly referred to as 'Genesis'. This occurred at the time of the IOTA ICO.
In total there are 2,779,530,283 tokens, and the supply will stay constant forever. IOTA coins can be stored in a freely available IOTA wallet. A more user-friendly IOTA wallet called Trinity was released in the summer of 2019.
For the network to operate efficiently, it needs to achieve a certain critical mass. In the case of IOTA, a coordinator ensures that everything runs smoothly until the network is large enough to operate securely on its own.
How Safe is Iota?
Iota is considered a very speculative investment at this time. That is, it is the future relevance of the token that buyers are betting on. It is no secret that everything is becoming 'smart'. We now have smart refrigerators, lighting, cars, homes, offices and even clothing. As more and more things have the ability to accumulate data, the greater uses and relevance IOTA will have. With a world becoming 'smarter' by the day, a lot of traders perceive IOTA as a very safe bet indeed.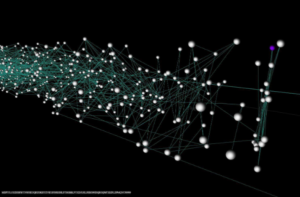 Real-life Applications
Earlier this year, a Dutch company announced the world's first IoT-capable car charging station for 'smart' vehicles, which utilised the IOTA Tangle to facilitate direct transactions. The IOTA charging station was fitted with an e-Mobility ISO 15118 charging port, allowing for universal compatibility with vehicles to grid communications. The end result was safe and secure charging and billing of the electric test vehicle.
IOTA Transaction Fees and Charges
With IOTA, there are no fees associated with transferring or exchanging the token around the world. This is due to the 'Tangle' technology that the coin is built upon. With this system, users only require exactly the amount of power to complete a single transaction and just two others; no more, no less.
How does IOTA Compare to Bitcoin?
Interestingly, IOTA has four significant advantages over blockchain-based cryptocurrencies such as Bitcoin. Firstly, its Tangle infrastructure is said to be more scalable than a linear blockchain network. Secondly, it is more decentralised than Bitcoin as there is no need for miners to oversee the IOTA network. The act of transacting and validating transactions is coupled on the Tangle network, negating the need for miners to authorise. This also means that transaction speeds on the Tangle network become quicker as more users join the network. This is unlike a blockchain-based cryptocurrency such as Bitcoin, which sees transactions slow down with more users active. Finally, IOTA offers zero-fee transactions unlike Bitcoin, with the ability to send one pound and receive one pound, with no funds needing to be diverted to miners.
Can IOTA be used Anonymously?
IOTA was not designed to become  a method to make anonymous payments. Rather, to monetise the data collected by our Internet of Things. What is more, if you use an exchange or reputable broker to swap your IOTA for another crypto or fiat currency, you will likely have to provide evidence of your identity, as many of these companies comply with AML and KYC regulations. This makes all transactions on the platform completely traceable.
How Can You Get IOTA?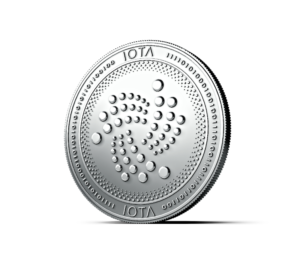 As with most cryptocurrencies, there are multiple ways to acquire the MIOTA token for use and investment purposes. Although this is still a relatively new coin to the crypto space, some of the leading cryptocurrency exchanges already allow you to buy it. Meanwhile some cryptocurrency trading platforms also allow investors to trade the price of IOTA coin without having to actually buy and store it.
You Can Buy It
If you have a number of interconnected devices with the Internet of Things, it might be a good time to purchase IOTA to store it ready for future use. There is considerable interest in the IOTA infrastructure and the Tangle architecture, so there is no doubt that the IOTA network as a whole is expected to grow in the years to come.
This token is ranked in the top 50 cryptocurrencies, so there are several exchanges that allow users to buy IOTA from them. These include Binance and Bitfinex, which are both world-renowned exchanges and margin trading platforms.
However, as we've reviewed many of the leading crypto exchanges in recent months, we've discovered a simpler way to profit from the growth of the IOTA coin in the form of CFD's (Contracts for Difference ). Using a CFD broker, it is possible to open 'buy' and 'sell' orders based on whether you think the price of IOTA will rise or fall. Read our review of eToro, which is the world's best social trading community and allows for straightforward trades and copytrades in IOTA without having to worry about physically storing it.
You Can Trade It
As a world-leading trading community, eToro has fully embraced the opportunity of cryptocurrency trading. It has trading markets for almost all of the leading crypto tokens, including IOTA. Through this platform, you can keep track of the hourly and daily price moves and statistics and place trades on IOTA that allow you to 'buy' if you think the price will rise short-term and 'sell' if you think the price has reached a point of resistance in the market.
As with so many other cryptocurrencies, IOTA's price has an impressive amount of volatility, allowing retail traders of cryptocurrency a lucrative opportunity based on its resistance and support points.
Whilst we recommend eToro as a place to trade IOTA, you can also trade it through exchanges if you happen to own the underlying asset. Binance and Coinexchange are two that offer multiple trading pairs and are very user-friendly.
Get it for Free!
Just like Bitcoin, IOTA has a range of faucets available online that pay out small amounts of IOTA coin for free in return for completing small, menial tasks. There are even some faucets that allow you to mine on behalf of Monero but get paid in IOTA coin. Other IOTA faucets will require you to solve a simple captcha and sometimes share your activity via social media in order to receive your free IOTA coins.
How to Store IOTA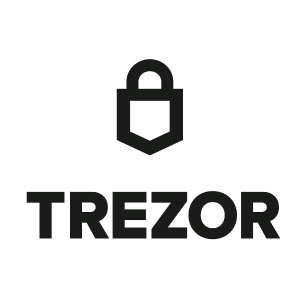 If you are planning on buying IOTA and hodling it as a long-term investment, you'll need a credible and secure cryptocurrency wallet to do so. There are a range of software wallets, paper wallets and hardware wallets that can meet your needs. Hardware wallets tend to be more suitable to those purchasing high volumes of cryptocurrency, with the Trezor and Ledger Nano S proving particularly popular. Meanwhile, software wallets like Coinbase are free and available on both desktop and mobile devices.
Of course, should you choose to trade IOTA using CFDs at eToro instead, you won't need a crypto wallet at all since you won't ever physically own any IOTA coin. Read our guide to using eToro to understand how simple it is to get started with cryptocurrency CFDs as an eToro member.
IOTA Price, Market Cap & Supply
What is IOTA's price at the time of writing (February, 2020)? It is currently trading at a price of around $0.29 per token, with a total market cap of just over $809 million and 2.78 billion in circulation.
IOTA advantages
√ No transaction fees
√ Unlimited transactions
√ Network security to improve as it grows over time
√ Strong community of believers in IOTA as a cryptocurrency
√ Quantum-proof
IOTA disadvantages
X At present, IOTA is not decentralised
X Technology that underpins IOTA is untested
X Can only exchange for other cryptocurrencies
Should you invest in IOTA or not?
Hopefully this article will equip you with everything you need to know about how IOTA works and how to get IOTA from an exchange or invest in IOTA using a CFD broker.
Our own extensive research and examination of IOTA has led us to deciding that investing in the price of IOTA through a CFD broker could be safer in its infancy. We'd recommend using a broker such as eToro, given that it is regulated by both the UK's Financial Conduct Authority (FCA) and the Cyprus Securities and Exchange Commission (CySEC). Capital is also a crypto CFD broker but is only regulated by the FCA and not CySEC.