EOS
What is EOS? – Complete Guide on EOS
EOS is regarded by many as the most powerful platform for the use of decentralised applications (dApps). The long-term vision of the EOS founders is to develop a blockchain-based dApp infrastructure capable of swiftly and securely processing thousands of transactions every second; all the while offering an intuitive experience for service providers and app developers. Think of it as a decentralised operating system that could improve the transparency and integrity of web-based services like cloud storage and server hosting. Prepare to buy EOS with our guide to how it works.
As a burgeoning cryptocurrency, EOS is currently one of the most talked about digital assets in the world of crypto investments. Many of the world's leading crypto trading brokers and exchanges already allow investors to buy and sell EOS.
Features
-  Capable of parallel processing, resulting in faster transaction speeds and greater scalability for users and dApps
-  An overarching EOS constitution: A set of pre-defined rules connected to every new block of EOS that is mined
-  Wholly decentralised operating system
-  Developers that own EOS hold claim to server resources to build on the EOS blockchain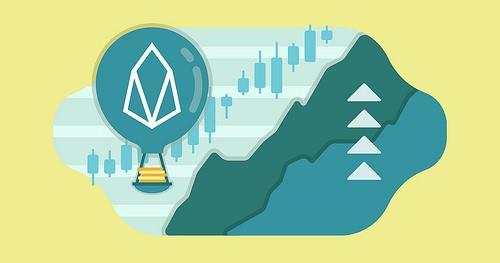 Why was EOS Invented?
The EOS platform is bidding to become the first decentralised digital operating system capable of supporting dApps built on an industrial level. For dApps to be successful now and in the years ahead, they require the scalability to enable millions of users to use them at once. This is particularly relevant for dApps built for worldwide use. That's where EOS comes in.
By offering the scalability that commercial dApps will need and the free usage for developers to innovate and build useful decentralised applications for the masses, EOS is an intriguing proposition that is justifiably gaining interest in the cryptocurrency space.
The EOS cryptocurrency token is designed to work as a utility coin, providing both storage and bandwidth on the EOS blockchain. EOS token owners also earn the right to vote in the ongoing governance of the EOS network.
What is its Purpose?
The sole purpose of the EOS platform is to become the world's most prominent decentralised operating system for dApp development. There are zero transaction fees for its users, as well as a revolutionary payment processing system, capable of processing millions of transactions every second.
With a platform that offers no single point of failure, EOS can develop dApps that are fraud-resistant and impossible to counterfeit.
Is EOS Real Money?
At the time of writing (February 21, 2020) EOS holds the number 8 spot in the crypto market rankings with a value four times that of the US dollar. The tokens can be exchanged for other cryptocurrency as well as fiat through almost every exchange and crypto brokerage. So, the coin certainly has monetary value. That said, it is not a 'currency' coin like Bitcoin is. EOS was created as a utility token used to facilitate the development of dApps and the deployment of smart contracts.
The Team Behind EOS
The primary team behind the growth of the EOS software features a string of well-established developers who are experienced operating within the blockchain industry. Block.one, the parent company of EOS, is based in the Cayman Islands. The company's CEO, Brendon Blumer, has been heavily involved in blockchain since 2014. Meanwhile, its CTO, Dan Larimer, was the mastermind behind the delegated Proof-of-Stake and Decentralised Autonomous Organisations (DAOs).
Ian Grigg is a leading partner in Block.one. Grigg has been building cryptographic ledger platforms for over two decades and carries a wealth of expertise.
How Does EOS Work?
For cryptocurrency investors that are keen to know what EOS is all about and whether it is a viable investment, these tokens have a two-pronged function on the EOS network. Firstly, they act as a resource on the EOS blockchain. EOS software developers are recommended to buy EOS tokens to provide sufficient bandwidth for their dApps. EOS tokens can also be used as an investment opportunity – buy them now and sell them if and when the value rises. You may also choose to stake or loan them on to new EOS-powered blockchains in the future.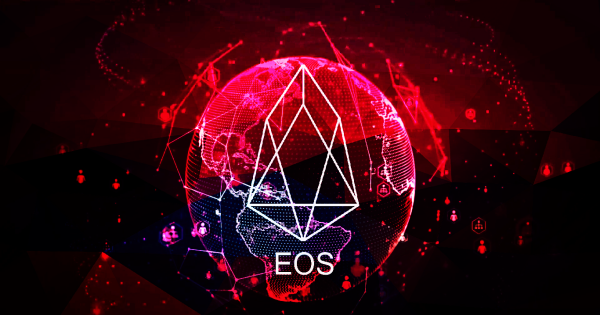 How Safe is EOS?
The answer to this question greatly depends on what you are wishing to use the token for. As one of the top ten leading cryptocurrencies, EOS certainly provides a solid solution and in many ways improves on the functionality of Ethereum. This means that we expect it to be around for years to come. If you are interested in acquiring EOS in order to make capital gains on its value in the future, the token does experience some extreme price volatility. This could be a great thing, as you could receive a return on your investment many times over, but you could also lose just as much. If you are truly considering an investment in cryptocurrency, then EOS is one of the more popular choices.
EOS Transaction Fees and Charges
Technically, there are no transaction fees for EOS, but there are some charges to be considered. Resources such as CPU and network bandwidth can be staked using the token. RAM however, needs to be purchased. The amount of cost depends on how much extra RAM you require.
Can EOS be used Anonymously?
Users of EOS can operate directly on the network with complete anonymity. It was a primary focus of the block.one team to create a platform where users could operate without fear that other users of the network or central authorities could unmask their identity. That said, if you wish to exchange your EOS for other crypto coins or fiat currency, you will have to use an exchange to facilitate the transaction. Many of these now adhere to AML and KYC regulation, and so, require you to provide proof of your identity for legal purposes. There are some exchanges that allow for anonymous transfers, but these are becoming increasingly scarce.
Real-life Applications
Although dApps developed for the EOS community and real-world users were once few and far between, there is now a much larger number of dApps proving very popular online. Casual gamers have taken 'EOS Knights' to their hearts – a simple RPG mobile game where players can collect materials and create items to make their characters stronger and more powerful. In-game items can be traded and exchanged among players using EOS tokens.
Web users will also be interested to monitor the long-term success of Scatter, a new downloadable EOS wallet designed to allow for seamless online payment processing. It also features Single Sign On (SSO) functionality via asymmetric encryption, so that users can log in to their favourite applications without the need for passwords.
How does EOS Compare to Bitcoin?
The biggest thing to note is that EOS is now in the top ten crypto tokens in terms of market capitalisation. With so many global events occurring already, the start of 2020 has looked promising for both Bitcoin (BTC), and EOS. From January 1st to February 13th, Eos experienced a 108% rise in value. Bitcoin was also a lucrative investment during this period, rising 45%. So, EOS experienced over twice as much appreciation than the original and most valuable cryptocurrency.
Perhaps the biggest difference between the two, is that Bitcoin is strictly a currency coin, whereas EOS is a utility token. Some one billion EOS tokens have entered circulation compared with Bitcoin's 18.2 million tokens that have been mined so far (Feb 17th, 2020). This might not be good for investors that prefer to trade cryptocurrencies where supply and demand is at play. In addition, while Bitcoin supports only C++ languages for dApps, the EOS platform is open-source and supports any language that complies with WebAssembly.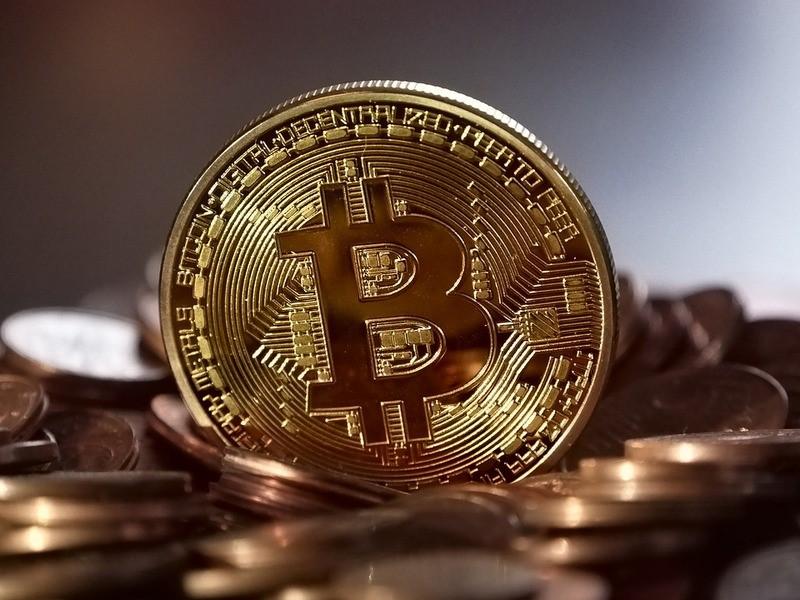 How Can You Get EOS?
Even though EOS is a flourishing cryptocurrency token, many people are still unclear as to how EOS works. There are several ways in which you can acquire EOS tokens.
You Can Buy It
What is EOS? Many speculative investors feel that it is good idea to start buying EOS tokens, even if they are unsure of its place in the cryptocurrency world. The open-source EOS platform will provide a wealth of opportunities for digital services to operate in a wholly decentralised community, free from third-party interference. The price of EOS tokens is likely to rise in the coming months as developers grow increasingly aware of the benefits that the network provides.
Fortunately, there are several ways of buying EOS tokens. As a market-leading token, a whole host of cryptocurrency exchanges offer EOS. There are also Contracts for Difference (CFD) brokers that allow investors to trade on the price movement of EOS, without having to physically own or store the tokens in a wallet.
You Can Trade It
If you're wondering how to get EOS online, you can also trade EOS tokens using CFD brokers over the short term. The volatility of cryptocurrencies such as EOS means that there are trading opportunities daily, where the buy and sell price of EOS can earn consistent profits. If you are someone that is familiar to day trading on the financial markets, there are many regulated brokers that have easy-to-navigate platforms, and will provide you with all the technical and fundamental indicators required to make informed trading decisions.
Get It For Free!
EOS faucets are few and far between, but there are some portals that allow cryptocurrency users to earn free EOS token by completing surveys, downloading and playing several mobile games, referring friends and watching in-browser videos. A simple internet search will guide you toward these sites.
How to Store EOS
If you are wondering how to get EOS and own it physically, you'll have to set up and arrange for a cryptocurrency wallet to store your newfound digital assets. There are some great crypto wallets available today. As of May 2019, Coinbase listed EOS available to buy, sell and trade. This availability was extended to Coinbase UK in November of that same year. Another option is Exodus, a desktop-based wallet that offers support for EOS. MyEtherWallet is also a useful open-source wallet that can make it easy to secure your digital assets.
Of course, if you don't want the rigmarole and stress that comes with securing high-value cryptocurrency, you don't need to physically own EOS and other leading altcoins to make money off them. Of all the leading exchanges and brokers we've tested and reviewed, our review of eToro ranks it as the safest, most-intuitive platform for buying and selling not only EOS, but hundreds of other cryptocurrencies as well; allowing you to build up a portfolio of crypto investments – without the need for a software or hardware wallet.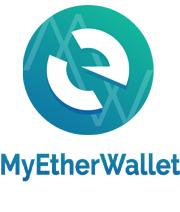 EOS Price, Market Cap & Supply
What is EOS' price at the time of writing? As of the 17th of February, 2020, the EOS token is valued at £3.25 in the cryptocurrency markets. EOS has a market capitalisation of just over £3.1 billion, with 953 million of its entire 1.01 billion supply currently in circulation.
The price of EOS has reached as high as £15 per EOS token in the past, back in April 2018. However, it experienced a difficult year in 2019. Eos recently broke through a resistance barrier, and with so many optimistic predictions concerning the expansion of cryptocurrency for 2020, now may be a very good time to buy this useful token.
EOS Advantages & Disadvantages
Pros
√ Free to use
√ Highly scalable for millions of users
√ Sequential performance capable of handling high volumes of transactions
√ Organisations able to create EOS forks for carbon copy EOS-powered blockchains
Cons
X Unable to mine EOS tokens
X Technology still largely untested despite its potential
Should you Invest in EOS or Not?
Hopefully, this in-depth guide has made things clearer as to what is EOS and how EOS works. It's clear to see that the wider platform has huge potential for a decentralised digital world. The EOS mainnet has proven to be a success among its network of users and given the positive opinions surrounding EOS software, now may be a good time to invest in this top-ten ranking crypto coin. The platform certainly holds massive potential for the future, and a lucrative year could see it burst through further resistance barriers.