Cardano
Why was Cardano Invented?
Previously, the Ethereum blockchain was unique in being able to offer smart contracts that allowed developers and service providers to deliver anything they wanted to consumers, from financial services to retail sales and engineering. However, there is a new project on the block(chain), that has developed a next-generation smart contracts platform.
Cardano is one of the world's biggest blockchain projects to date, based upon scientific philosophies and peer-reviewed academic research. The Cardano platform is designed to offer decentralised applications (dApps) and allow for the deployment of smart contracts with unrivalled security and scalability. The Cardano token, (ADA) has seen its price rise significantly since launch to become one of the top fifteen cryptocurrencies available on the market (February, 2020).
Subsequently, many of the world's top crypto brokers and exchanges now allow investors to buy, sell and trade Cardano ADA.
A smart contracts platform to rival Ethereum
A platform to build and power dApps
The world's leading blockchain project underpinned by scientific and academic research
Cardano (ADA) in the world's top ten cryptos by market capitalisation
What is Cardano?
Cardano is widely regarded as the most popular third-generation blockchain platform. This open-source project is designed to facilitate the deployment of smart contracts and dApps in an unprecedented way.
While Ethereum (ETH) has long since struggled with network congestion, Cardano has been built from the ground up using scientifically proven research to offer an exciting alternative. There are striking similarities between Cardano and Ethereum. Similar to Ether, ADA acts as the fuel that powers the Cardano network. It is not just a cryptocurrency, but a platform in its own right that can facilitate the deployment of financial applications used daily by consumers, businesses, high street banks and governments worldwide.
What is its Purpose?
Owners of ADA can send it to other individuals, as well as use it as a legitimate payment method for goods and services. ADA is also required to finalise a financial transaction through Cardano's settlement layer, which we will explore in greater detail further in the article. Any decentralised application built on the Cardano network will utilise ADA as its native token for in-app purchases.
Cardano is quite unique.  Its multi-layered architecture enables smart contracts to be deployed on a separate level to where the initial transaction was made. This construct creates a new breed of advanced smart contracts on the Cardano blockchain.
Can Cardano be used Anonymously?
Cardano can be used with a high degree of anonymity if you transact directly on its network. This is similar to the level of privacy offered by Bitcoin, where users can transact without worry of third-party seizures. Developers have also promised further developments aimed toward increased privacy in the near future. However, the token is also focussed toward interoperability with other blockchains, and in order to be fully successful in this endeavor, complete transparency would be essential. Some crypto enthusiasts feel that complete anonymity would allow bad entities to stay liquid with the intent of moving large amounts of funds across multiple platforms.
The Team Behind Cardano
At the time of writing, three leading organisations contribute heavily to the development of the Cardano blockchain. The Cardano Foundation is a not-for-profit organisation based in Switzerland, which aims to educate and develop the number of Cardano users. IOHK is the second integral organisation behind Cardano as it is contracted to develop the overall Cardano platform until 2020. Emurgo is the third and final partner, providing venture capital for fintech start-ups and commercial ventures to build dApps on the Cardano blockchain.
How does Cardano Work and How Safe is Cardano?
The Cardano platform comprises two layers – the Cardano Settlement Layer and the Cardano Computation Layer. Both of which are designed to offer flexibility for businesses to tailor smart contracts for their internal requirements and those of their consumers.
Cardano Settlement Layer
This is the Cardano network's balance ledger. A Proof of Stake (PoS) algorithm called 'Ouroboros' is adopted here to create new blocks on the Cardano blockchain and authorise transactions. It was designed and built by IOHK in conjunction with the University of Edinburgh, the University of Athens and the University of Connecticut. Ouroboros improves on the energy-draining Proof-of-Work (PoW) protocol by determining how independent nodes reach a consensus on its network. Its innovative design is proven to be mathematically secure and comparable to the protection offered by the Bitcoin network, which has never been hacked. Indeed, there are similarities between Cardano's Settlement Layer and Bitcoin, which we will take a closer look at a little further on.
Cardano Computation Layer
The Cardano Computation Layer is the additional layer provided by Ouroboros, upon which smart contracts can be deployed. Cardano's teams are still developing their unique programming language that can build and execute smart contracts. This language is known as Plutus, and is similar to Haskell. Side chains have also been incorporated to link transactions between the Settlement and Computation Layers. Cardano's multi-layer architecture should also make it simpler for soft fork updates than its predecessor, Ethereum.
Real-life Applications
What is Cardano and how does Cardano work for real life uses? The Cardano whitepaper states that the "overall focus" was to "provide a more balanced and sustainable ecosystem that better accounts for the needs of its users as well as other systems seeking integration".
As time has progressed, the Cardano blockchain's userbase has continued to expand. Cardano offers the following real-life uses:
As a next-generation payment protocol, designed to offer swift and economical transactions between cryptocurrency users
The creation and deployment of second-generation smart contracts, which could incorporate a plethora of decentralised applications made to enhance a wide range of industries
The building and resources of dApps released on the Cardano blockchain
The digitisation of physical assets
How does Cardano Compare to Bitcoin?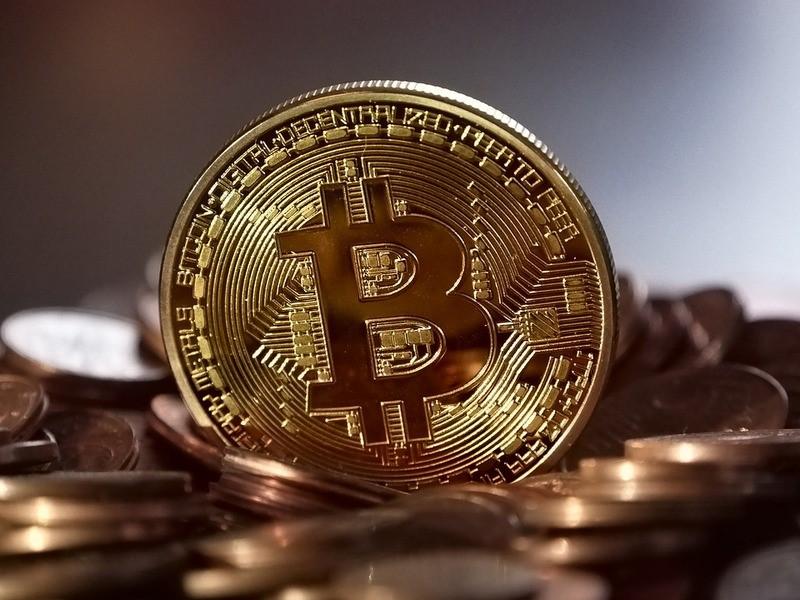 What is Cardano about and how does it compare to original cryptocurrencies such as Bitcoin? There are similarities regarding Cardano's Settlement Layer and Bitcoin. The Settlement Layer stores and accounts for value and is a standalone blockchain powered by its native token, ADA. Crypto experts suggest that the Settlement Layer is what Bitcoin would look like today if it was to be rebuilt from scratch.
At an objective level, Cardano has significant potential to outsmart Bitcoin. Bitcoin transactions cost more, take longer and its network requires far more resources to process just seven transactions per second. Cardano's Ouroboros offers faster, cheaper transactions. This should come as little surprise, given that Cardano's development team has proven scientific and academic research and several years of industry experience.
How can you get Cardano?
There are already several ways you can get your hands on ADA tokens, and here we highlight a few of the most common methods.
You Can Buy It
Even if you are unconvinced of how Cardano works and the potential benefits of its multi-layer architecture, there is no doubt that the price of Cardano will be subject to plenty of interest in the coming months. That's because organisations are likely to grow increasingly accustomed to the additional benefits of Cardano's smart contracts platform which are not available through Ethereum's original infrastructure.
Given that Cardano is already one of the top fifteen cryptocurrencies at the time of writing, several exchange platforms already offer their users to buy, sell and trade ADA tokens. Meanwhile, CFD brokers (Contracts for Difference) enable crypto traders to profit on the price movements of ADA without having to physically own or store ADA tokens in a crypto wallet. If the idea of trading the price action alone appeals to you, be sure to read our review of eToro, which is a reputable company that we highly recommend.
You Can Trade It
If you are still unsure how to get Cardano online, it is also possible to make short-term trades on ADA tokens through entering into a CFD with a reputable broker. It's no secret that the price of  cryptocurrencies like Cardano are exceptionally volatile. That volatility is welcomed by day traders that get the chance to make small, consistent profits by buying and selling the price of ADA each day. If you are familiar with the concept of retail or day trading via the forex markets for example, trading Cardano and other leading altcoins could work well for you.
You Can Mine It
The Cardano network permits the cryptocurrency mining of ADA tokens via its unique Proof-of-Stake algorithm, known as 'Ouroboros'. This algorithm negates the need for resource-heavy Proof-of-Work protocols, which acts as a barrier to scaling mining operations for many other blockchain-based cryptocurrencies.
Get it for Free!
Those new to investing in emerging altcoins such as Cardano can claim tiny percentages of ADA tokens for free using Cardano faucets. Some websites dish out fragments of ADA tokens every hour, simply for completing straightforward 'captchas', downloading mobile apps or completing short surveys.
How to store Cardano
If you are keen to know how to get Cardano and store your ADA tokens physically, you will be required to open and set up a cryptocurrency wallet to house your altcoins. There are 'hot' crypto wallets which are web-based. Coinbase is one of the leading hot wallets, but does not currently support altcoins such as ADA, although there are talks of listing ADA on the exchange in the near future. 'Cold' crypto wallets such as the Trezor or Ledger Nano S are devices that help to protect your digital assets offline.
If the idea of paying for a cryptocurrency wallet and stressing about the security of your digital assets seems too much to bear, you can always trade the price of Cardano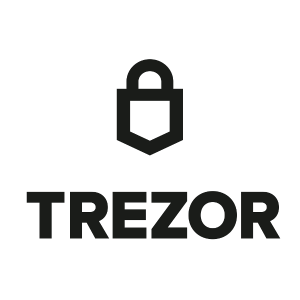 using one of our approved CFD brokers. Of all the leading platforms we've trialled and tested, our review of eToro shows it as the most regulated and well-established for trading off the price of ADA and many other cryptocurrencies.
Cardano advantages & disadvantages
Pros
Wholly open-source
Platform built using impregnable Haskell-based computer language
Smart contracts infrastructure capable of handling commercial level usage
Proof-of-Stake mechanism allows for Cardano mining
Cons
Still has a long way to go, according to their own roadmap.
IOHK only contracted to develop network until 2020, when the community will vote for a contract renewal or a different company to take over governance of the network.
Should you Invest in Cardano or Not?
Hopefully, this comprehensive guide has made it easier to understand what is Cardano about and how Cardano works. There's no doubt that the "Japanese Ethereum" has great potential for those interested in smart contracts functionality. However, there is still a long way to go for the Cardano project. Many people outside the crypto space are still unaware of what Cardano is about. Given its growing exposure in Japan – where cryptocurrencies are warmly embraced – it may be a good time to consider adding ADA to your crypto portfolio. See eToros platform to copy top eToro traders, grow your portfolio and take all the credit.