Disclaimer
If you want to know where to buy Bitcoin Gold, crypto exchanges are currently the only option you have. Although many are legitimate businesses, exchanges are unregulated, so it's buyer beware. If you'd prefer to invest in another crypto using a regulated platform, eToro allows you to trade various coins and leading altcoins, including: Bitcoin, Bitcoin Cash, Ethereum and Ripple. Use a Regulated Broker to Invest in Cryptos.
Why Buy Bitcoin Gold Now?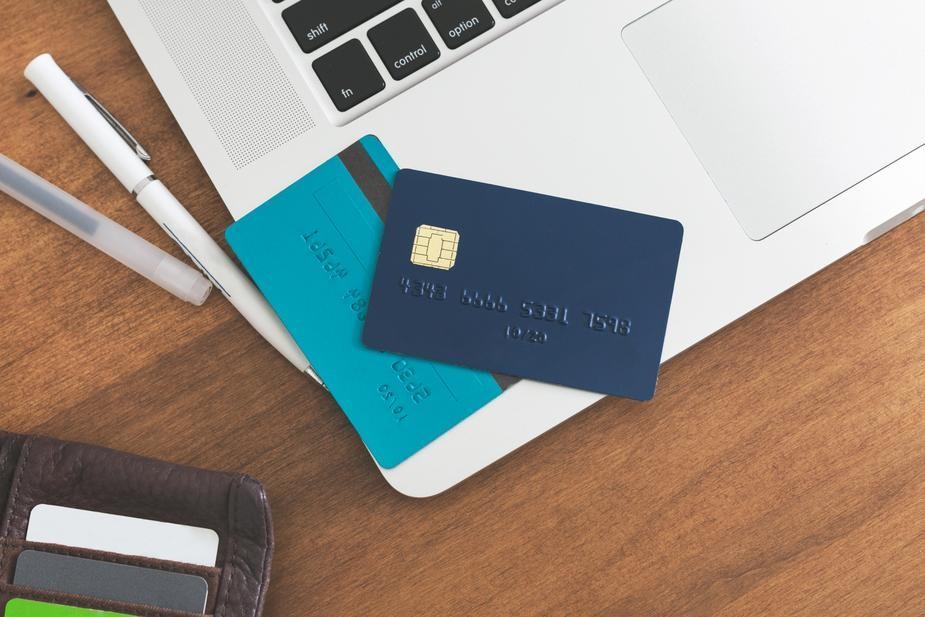 As the technology powering Bitcoin becomes more outdated, developers are looking for new ways to improve the system. In response to this demand for improvements, Bitcoin Gold is now offering a fresh take on the classic crypto. Given how popular its predecessor has become, it seems logical that BTG will have similar success. If that's true, then now is the time to buy Bitcoin Gold as the price is low.
How to Buy Bitcoin Gold Through Exchanges
If you want to know how to buy Bitcoin Gold safely online, our first tip is to check out our recommended exchanges. Once you've done that, try out these two platforms and follow these simple steps to buying Bitcoin Gold coins.
Binance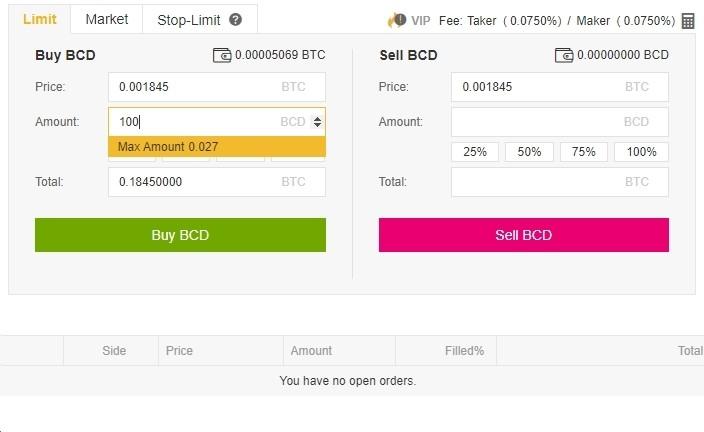 Take a look at this Binance review, visit the site using our link and sign-up.
Send Bitcoin from your wallet to your Binance account.
Search for Bitcoin Gold or BTG.
Input how many coins you wish to buy.
Confirm the transaction.
Changelly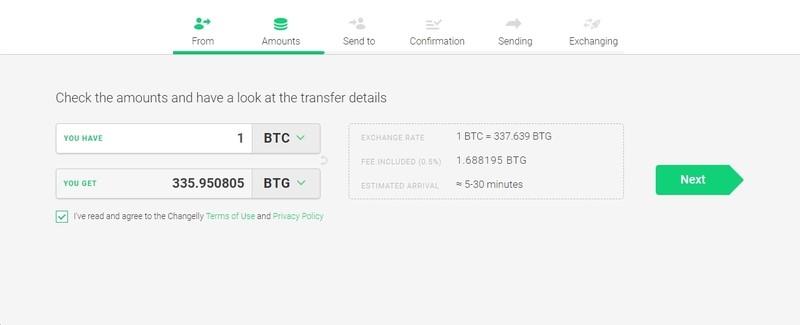 Read our Changelly review, follow the link and click "buy Bitcoin with credit card" on the homepage.
Purchase some BTC and send it to your wallet.
Go back to Changelly, input the amount of BTC you have, then select BTG from the drop-down menu.
Click exchange and either log in to your account or create a new one.
Once you're logged in, confirm the transaction and enter your Bitcoin Gold wallet address.
Click next and your payment will be processed.
A Safer Option: Invest in a Crypto Portfolio with a Regulated Broker
If you're not comfortable buying Bitcoin Gold coins via an unregulated exchange, you can join a regulated broker and invest in cryptos that way. If you read our eToro review, you'll see that it doesn't currently list BTG. However, it does offer plenty of other cryptocurrencies. What's more, the likelihood is that Bitcoin Gold will be listed in the future. When this happens, there will be a number of benefits to using eToro over the best exchange to buy Bitcoin Gold.
Exchanges You can create and verify your account in minutes. Exchanges aren't equipped to handle as many sign-ups as brokers so account verification can take days, sometimes weeks. Brokers have to be regulated by law. eToro is regulated by CySEC and the FCA. Exchanges aren't regulated.
eToro Instead of buying just one underlying asset (i.e. coin), eToro users can use the Crypto CopyPortfolio feature.
This allows you to hold a diverse portfolio of assets and have support from experts.
If you choose to hold a large portfolio on exchanges, you won't have any advice or guidance from experts. Use eToro's social trading feature to follow the moves and advice of expert traders. If you don't know how to buy Bitcoin Gold via an exchange, there is no one there to teach you. Moreover, there is no one to give you tips on how and when to invest.
Use multiple payment options, including:
China Union Pay, Debit/Credit Card, Giropay, Neteller, PayPal, Skrill, Webmoney, Wire transfer and Yandex.
When you buy Bitcoin Gold via an exchange, you'll typically have to use another crypto. Very few platforms support buying Bitcoin Gold coins with fiat currencies. Therefore, you have to have some experience with cryptos to get the most from this method. Commission fees are typically lower. Although fees vary between commissions, they're often higher than broker sites. If you choose eToro, you won't need to create a separate wallet account because your coins will be available inside your account at all times. Exchange users need to open a wallet to store their currency. If you're a novice, this can be a tricky process. What's more, sending funds from your wallet to an exchange and vice versa isn't easy. Even a small mistake can lead to you losing your money.
75% of retail investor accounts lose money when trading CFDs with this provider. You should consider whether you can afford to take the high risk of losing your money.
Cryptoassets are highly volatile unregulated investment products. No EU investor protection.
Buying Bitcoin Gold: Payment Methods
There aren't many places you can directly buy Bitcoin Gold with traditional payment methods, credit cards or paypal. You need to go through the process of buying another cryptocurrency and exchanging that for Bitcoin Gold. If you are interested in buying it as a CFD, then you can use the broker, Capital.com, who have it in their offering. They can offer a wide range of payment methods, including credit card, wire transfer, NETELLER and Skrill.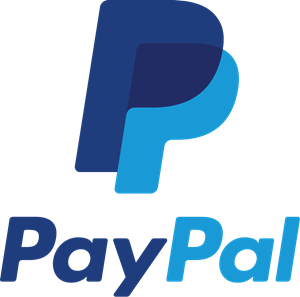 At the moment, there isn't a direct path to buying Bitcoin Gold with PayPal like you can buy Bitcoin with PayPal. If you want to use PayPal you will first have to purchase Bitcoin Gold via one of the platforms listed above. Here are the exchanges where you can use PayPal.
Virwox
Paxful
LocalBitcoins
Cryptonit
How to Store Your Bitcoin Gold in a Wallet?
Before you buy Bitcoin Gold, you need to ensure you have a wallet. As you can see from our list, there are plenty of secure crypto wallets available for all types of coins.
If you are to buy Bitcoin Gold it is imperative that you have somewhere to keep your coins safe. We recommend keeping your BTG in either one of the following wallets:
Ledger Nano S is the most popular choice of hardware wallet for cryptocurrency and it supports Bitcoin Gold. It is relatively cheap to purchase and comes with a 24-word seed key for the private key.
Bitcoin Gold Core is the official platform for BTG. It allows you to store your coins, send and receive, and mine Bitcoin Gold too. You will have to use up a lot of your hard drive to use this wallet as you need to download the whole Blockchain. You can use this for Windows and Linux operating systems.
Freewallet allows users to store Bitcoin Gold and other currencies on a mobile as an APP. It has built-in cold storage with all assets stored offline to keep away from hackers.
Coinomi is a multi-asset wallet that supports around 30 different cryptocurrencies and puts users in charge of their keys and seed words. Available as an APP, users do not need an account to generate wallets on it.
Exodus is a multi-cryptocurrency software wallet storable on a desktop. Integrated with ShapeShift, this means you can swap coins with no need to go through an exchange. You do not have to download the whole blockchain to use it either.
The primary requirement for a cryptocurrency wallet is safety. One of the safest options is the offline hardware wallet. This looks like a memory stick and it connects to your PC in the same way via USB. It is considered one of the most secure wallets to keep your coins.
*Note that not all wallets support BTG, even though you will get the BTG, you will have to wait for it in some cases.
Other Ways to Get Bitcoin Gold
Mining
Is it a good idea to mine Bitcoin Gold? Although cryptocurrency mining isn't for beginners, the tentative answer is yes. We say "tentative" because BTG is still a new crypto. However, we have to say "yes" because the very reason Bitcoin Gold has come into creation is to do with changing the algorithm connected to the way Bitcoin is mined and made accessible to individual miners, rather than for big operations with access to expensive mining equipment.
As well as buying Bitcoin Gold via exchanges and brokers, investors can profit from BTG through mining. If you want to start mining, you will need to have mining software, a dedicated computer for mining and an account on an exchange. You will also need a healthy supply and steady stream of electricity.
Should I Buy Bitcoin Gold?
Investing in Bitcoin Gold is gathering more pace. However, as with all cryptocurrencies, nothing is guaranteed. Everybody knows about 'Bitcoin', so from a marketing point of view, the brand awareness campaign for buying Bitcoin Gold is halfway there.
What's more, the price is currently low in comparison to Bitcoin. That's certainly a good sign. However, all we can really do is tell you how to buy Bitcoin Gold in the safest, most efficient way possible. Our guide should help you do that. But, if you're unsure whether this crypto is for you, we suggest using a broker to invest in other coins first. By getting your feet wet at eToro and learning how the market works, you can then branch out into Bitcoin Gold once you feel more confident and the technology has evolved.