Live Binance Coin Price Chart - (BNB) Price News, Analysis & History
Key Binance Coin Price Metrics
Binance Coin (BNB) Price History
Binance Coin has experienced two major peaks during its life-cycle, firstly increasing massively in value in the early weeks of 2018, and again elevating in price during July 2019.
Binance Coin touched $40 in value at its peak, but it has not experienced the same level of correction that other cryptocurrencies have endured. Binance Coin has increased in value during 2020 and is currently valued at over $30.
3 Key Instances for the Evolution of Binance Coin Price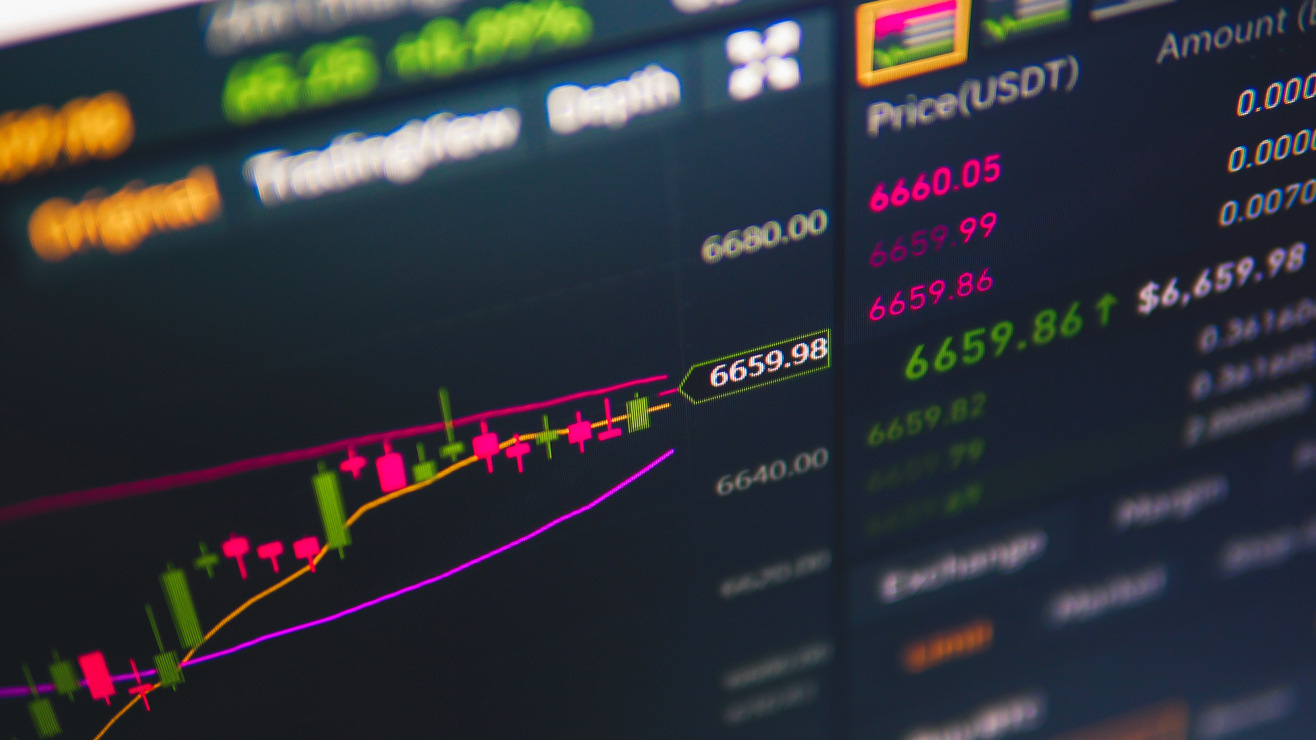 1
Relocation
In March 2018, Binance announced that it would open an office in Malta after stricter regulations on cryptocurrencies were announced in China and Japan. Binance later signed a Memorandum of Understanding with the Government of Bermuda, while the company also reached an agreement with the Malta Stock Exchange to develop a platform for trading security tokens.
2
Stablecoin Project
In August 2018, Binance raised $32 million for a stablecoin project. This is intended to contribute to a cryptocurrency that is less volatile than some of the tokens currently available on the market. This has perhaps been reflected in the price of Binance Coin during its life-cycle.
3
India Acquisition
In 2020, Binance has acquired India's biggest cryptocurrency Exchange, WazirX, and through launchpad also launched an IEO of its native currency— Wazir X token (WRX). Binance also helped to conduct an IEO for another Indian token— Matic Network. This first move is intended to give the company a solid footing as an important player in an emerging crypto market and demonstrates the commitment of Binance to establishing a truly global network.
Key News for Binance Coin Price
While a myriad of factors may impact on the Binance Coin price going forward, there is no doubt that there are two that particularly stand out. Firstly, the ongoing Covid health crisis is obviously dominating the economic climate across multiple industries and facets of economic activity. This has resulted in a positive bullish run for cryptocurrencies, and will probably be the case for Binance Coin as well.
Secondly, the economic recovery from the locking down of economies all over the world will obviously be a defining economic issue in the medium-term. Binance Coin is well-placed to benefit from this, considering that Binance has established itself as such a powerhouse in the cryptocurrency exchange niche.
Another positive for Binance Coin was the launch of an in-house mining pool for the market's largest altcoin by market cap, Ether, at Binance.
Binance Coin Price Technical Analysis: How to Identify Good Entry/Exit Points when Trading
Investing in a cryptocurrency such as Binance Coin often requires technical understanding. The best way to ensure that you have all of the necessary technical information at your fingertips is to engage in technical analysis. This is the most widely used and most diverse aspect of trading.
Technical analysis enables you to generate trading signals, enabling, for example, traders to enter long positions when prices reach a strong support level. Charting patterns in Binance Coin can enable traders to predict what is coming next, and as patterns form, traders can follow them to gauge the future direction of price discovery.
Have a Clear Goal
When trading cryptocurrencies such as Binance Coin, it is important to have a clear goal in mind at all times. There are no specific rules that can be followed to find the best entry and exit points, meaning that you need to use viable techniques in order to make your investment successful.
No trader is able to pinpoint the best entry or exit point alone, so developing a strategy and sticking to it at all times is critical. Remember why you have entered a particular market, and what you were hoping to achieve by doing so. Exit a market gradually over time, and similarly only re-enter markets via the same gradual process.
It is also important to practice proper risk management at all times, in order to ensure the best possible outcome for your trading.
Make Use of Analysis Tools
There are many possible analysis tools available to Binance Coin traders, and one of the most effective is laddering. This approach to trading can help you mitigate some of the risks of investing in a cryptocurrency such as Binance Coin.
It's important to understand that you don't have to enter or exit trades in one fell swoop. In fact, it's better to enter a position gradually, in order to mitigate the effects of market volatility.
If Binance Coin is falling in price, but you think it will increase in price in the immediate future, entering the position with a series of small trades enables you to do so with diminished risk. Similarly, if you enter a position over time, you lock in profits and avoid the difficult task of nailing the absolute top of the commodity.
Traders can set several price targets, in which they will close a percentage of their position. This is an ideal laddering strategy.
Another important indicator when trading Binance Coin and other cryptocurrencies is volume. Using volume indicators can provide real insight into markets, as sudden increases and decreases in trading volume indicate that the market is about to enter a new position.
Investors can also benefit from charting, thanks to the wealth of excellent information available in stock charts. Price and volume, moving average lines and relative strength index are some of the valuable factors that can be plotted via charting, and this can enable investors to predict whether a market should be considered bullish or bearish.
Fundamental and Sentimental Analysis
Fundamental and sentimental analysis is essentially involved in cryptocurrency investment. The first of these two terms involves evaluating the value of an asset or commodity based on the fundamentals of the project itself. This requires traders and investors to research potential trades in-depth, determining whether the asset is undervalued or overvalued in the market.
By contrast, sentiment analysis requires traders to study market sentiment, in order to understand trading biases and current trends in the market. Both of these methods can provide valuable insight into the future direction of Binance Coin, cryptocurrencies in general, and for that matter other commodities as well.
FAQs
This refers to the blockchain developed by Binance for its cryptocurrency and other projects. Binance DEX is the decentralised exchange module that has been developed on top of the native blockchain.

The design of Binance Chain has a particular focus on the following: No custody of funds, high performance, low cost, easy user experience, and fair trading.

On the Binance Coin chain, it is possible to: Send and receive BNB, issue new tokens, send, receive, burn/mint and freeze/unfreeze tokens, propose to create trading pairs between two different tokens, send orders to buy or sell assets through trading pairs created on the chain.